Choosing a temperature rating is one of the most important and hardest choices one has to make when purchasing sleeping gear. If you get too warm or too cold, it could be extremely uncomfortable and has the potential to cause serious issues. The main thing to remember is that temperature ratings are subjective to the person since everyone sleeps differently and has different preferences. So no matter what temperature rating you read from us or anyone else, you're always going to factor in what works for you. The ratings we publish can only serve as a guideline.
Our ratings are similar to the EN Lower Limit rating, often referred to as the Men's rating. Thus, a 20° rated quilt will be comfortable for the average man at about 20° outside. This makes a few assumptions: he's wearing sufficient head insulation, such as one of our Hoodlums, he's using a pad that's sufficiently warm for the conditions (don't overlook this; the pad is a critical part of your insulation), and he's wearing base layers. Typically, women, but many men as well, will sleep colder than average. For those, we recommend a rating of about 10°F lower than the conditions they'll likely be out in to accommodate that (a 20° rating for 30°F conditions, for example). As always, everyone sleeps a bit differently.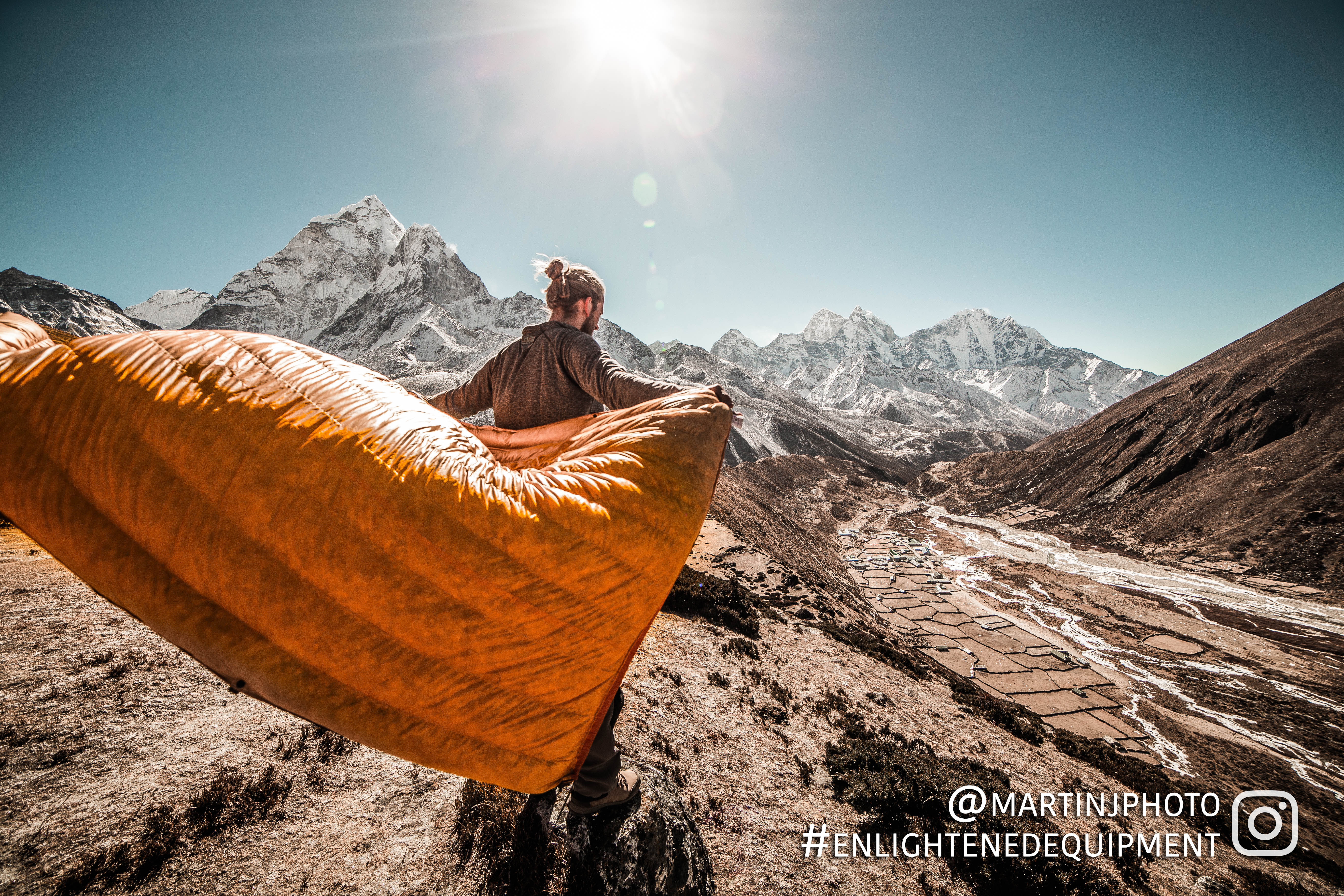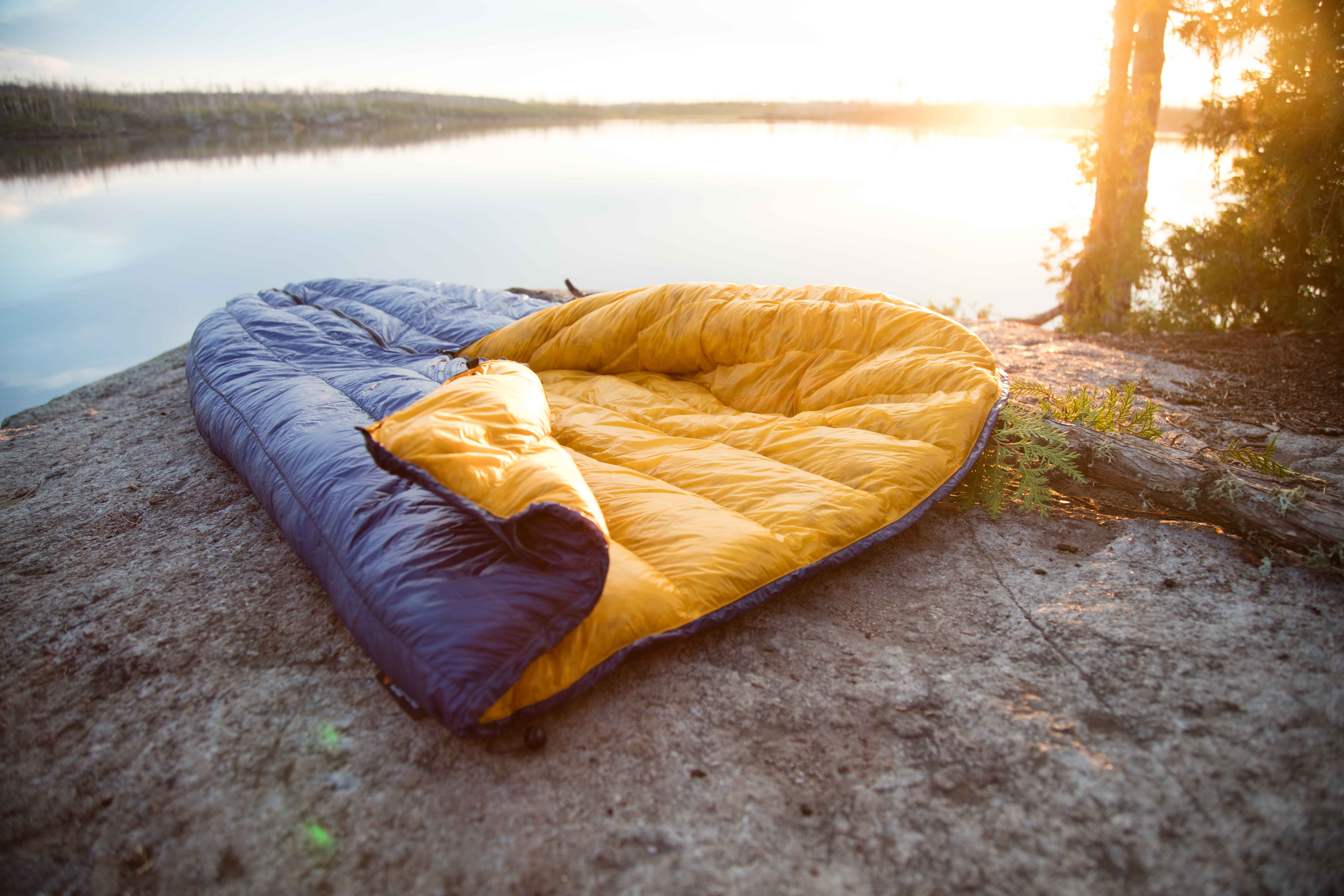 Quilt style sleep systems are designed to be used partially open-backed. Because of this, it can take a bit of adjustment for users accustomed to traditional style sleep systems. First of all, the open part of the quilt should be underneath you, so that your pad completely insulates that area. Most users then will want some of the edges of the quilt tucked under their sides to fully block drafts out. Proper use of the pad straps can help hold the edges of the quilt in place, especially for those who toss and turn. With the head and foot (on Revelation and Convert) fully cinched, this should provide for a draft-free sleeping experience.
Many factors can contribute to how warm or cold you sleep, and the quilt is only one part of the system. You must use sufficient head insulation, use a sufficiently insulated pad (which is one of the most important pieces of gear for ground sleepers: a higher R-value means better insulation ), and also wear a base-layer. No sleep system generates heat though- it only traps the warmth you produce. A diet with insufficient calories (especially common during long hikes), altitude issues, local geography, wind, dampness, and poor technique can all make for a cold night's sleep, besides insufficient insulation. Some troubleshooting is recommended, as going with a warmer quilt won't provide much help if your body isn't generating enough warmth, to begin with, or if other conditions are reducing your equipment effectiveness.