Across our website, you'll see temperature ratings for each quilt to help you make an informed decision. Many people ask us whether our temperature ratings are comfort, limit, or extreme. Our temperature ratings most closely correspond to limit temperatures as defined by EN 13537/ISO 23537 standards. Below, we'll dive into what that means.
For additional information on sleep systems, we have a few videos that talk about our temp rating, the importance of choosing the correct pad, and why you might be cold while out on the trail. 
What do comfort, limit, and extreme temperatures mean?
The 3 temperatures of EN/ISO standards for sleeping gear are comfort, limit, and extreme. They are based on a heat loss test that measures how quickly heat is lost through the quilt. The temperature ratings you see on our product pages correspond most closely to limit temperatures--the middle number in the EN/ISO range. Use of limit temperatures is standard among men's and unisex bags. This is not the same as a survival rating. (We don't list extreme/survival temperatures, as it's unsafe to use any quilt or sleeping bag at its extreme temperature.)
Comfort temperature is defined as the lowest temperature at which a person in a relaxed position (i.e. lying on their back) is not feeling cold. Many manufacturers use comfort ratings for their women's gear. But anyone who sleeps cold should consider it. A quick way to estimate the comfort temperature of a quilt or bag is to add 10-15°F to the limit temperature.
Limit temperature is defined as the lowest temperature at which a person in a curled-up body position is not feeling cold. Hot sleepers, or folks who plan to layer, can look to this number. All EE temperature ratings can be considered to be limit temperatures. This is warm for some, and cold for others, which is why it's important to know yourself.
Extreme temperature is the temperature at which there is risk of health damage by hypothermia. Some people call it the survival rating. This is a useful thing to know for emergencies, but it's not recommended to buy a sleeping bag intending to use it at its extreme temperature.
How should I choose a temperature rating for my new EE quilt?
The EN/ISO limit temperature ratings were developed based on averages, so it's useful to know yourself. Maybe you run colder than average, or warmer. Take into account that you might be tired and hungry when you're using the product, and this may affect your ability to keep warm.
It's also extremely important to view your sleep system as just that: a system. A sleeping bag or quilt alone won't keep you warm if you're losing your body heat through your sleeping pad. For temperatures below 30°F, we recommend looking for a sleeping pad with an R-value of at least 4.5.
As great as the EN/ISO test is, it's only a test and doesn't have all the variables of an outdoor experience. So take our temperature ratings as a guideline, but know yourself and your gear, and make sure you're properly using and caring for your sleep system. For quilts, this means understanding how the pad strap and snap closures work, having a suitable sleeping pad for the conditions, maintaining your quilt's loft, and things like that. See more tips for choosing a temperature rating.
How did EE quilts get their ratings?
We confirmed our own temperature ratings by getting two of our Revelation down quilts, the 20°F and 40°F, tested by an independent lab back in 2016. For each quilt, we received temperature ratings based on the quilt's clo value, or its insulative capability. These ratings told us that our construction and fill numbers were on par with where they needed to be for the temperatures we claim. We felt confident testing just one of our models because target loft, which is the fluffiness needed to achieve insulation, is the same across all our quilts and bags of each temperature rating. For example, all our 20°F down quilts and bags have a 2.5-inch target loft, and so on.
20°F Revelation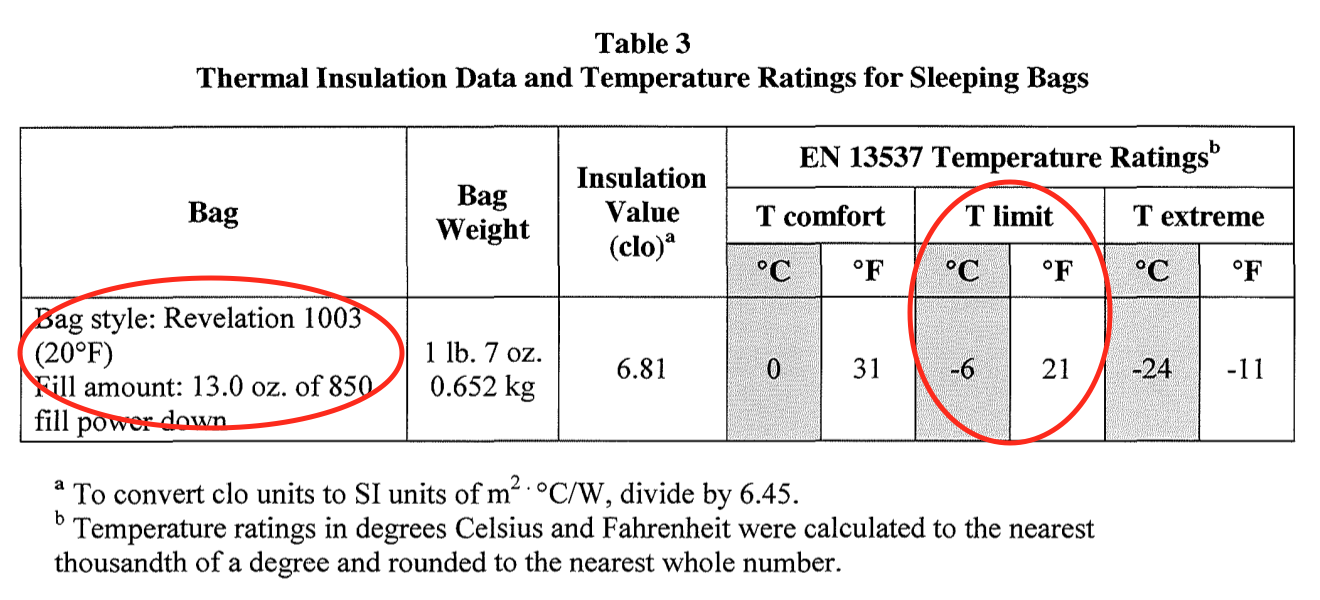 40°F Revelation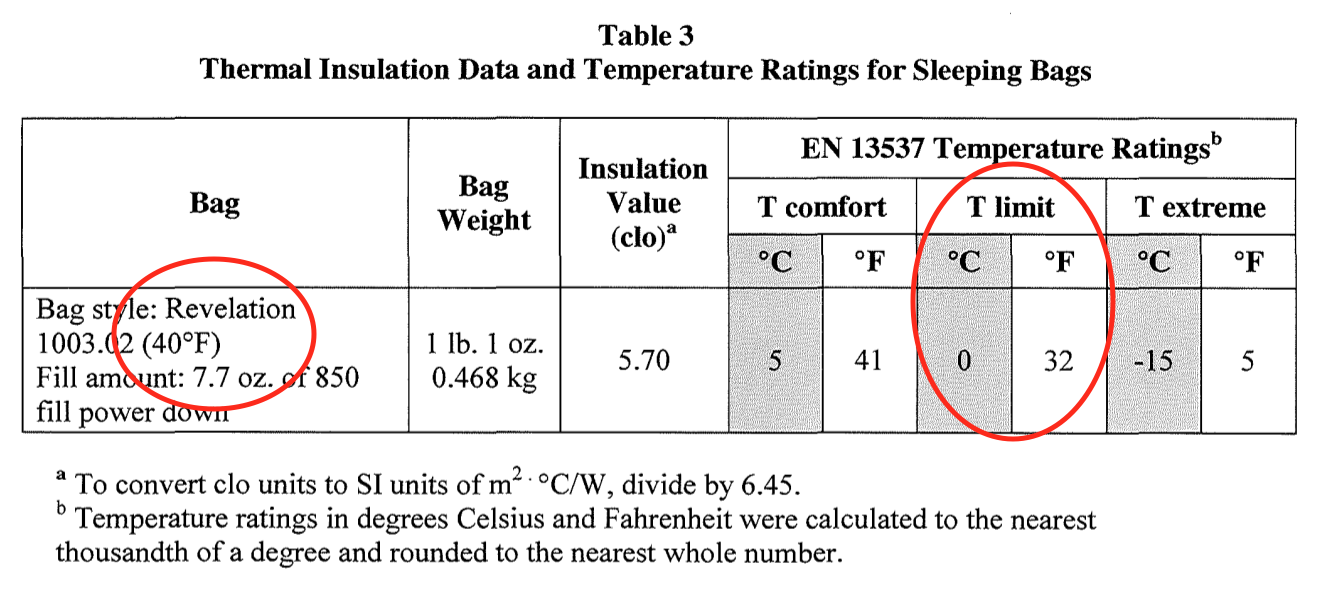 For testing, we sent the 20°F and the 40°F Revelation down quilts to the Institute for Environmental Research at Kansas State University. They use a heated manikin dressed in thermal underwear, socks, and a face mask. When our quilts are tested, the manikin also wears a Hoodlum; this is essential to get an accurate rating, or all the heat loss would occur in the head area. When using a quilt, you should be wearing a hood or hat as well.
The quilt is placed over the manikin, which lies on its back on a 1.5 inch self-inflating camping pad. The quilt's drawcords are closed at the footbox, and the neck cinch cord is tightened around the Hoodlum. Then the chamber is cooled, and sensors track the temperature of the manikin over 13 different areas. The test is replicated 3 separate times to ensure accuracy. 
Our temperature ratings for our APEX quilts and bags are determined based on the insulation weight.
What temperature rating should I get?
For starters, we recommend researching the temperatures you're going to experience. This will give you a good base range to look for. From there, keep in mind that everyone sleeps differently, so no matter what temperature rating you consider from us or anyone else, you're always going to factor in what works for you. The ratings we publish can only serve as a guideline.
Typically women, but many men as well, tend to feel cold when they sleep. For cold sleepers, we recommend a rating at least 10°F lower than the conditions they'll likely be out in (a 20° rating for 30°F conditions, for example). As always, everyone sleeps a bit differently. 
So why did I feel cold in your 20 degree quilt?
It's normal for different users to experience cold differently. We use limit temperature ratings as described above, and we don't differentiate between men's and women's sleep systems. A 20°F Revelation may be just fine for one person at the limit temperature of 20°F, while another person may start to feel uncomfortable closer to the comfort temperature, which is typically 10-15°F higher than the limit temperature.
Other factors at play include insufficient caloric intake, altitude, local geography, wind, humidity, equipment dampness or dirt buildup, and more. Quilt size is also important; having a quilt that's too tight around you may compress the loft, making you feel colder. Or having a quilt that's too big may also make you feel colder, as your body works to heat the dead air space inside.
If you're switching from a mummy bag to a quilt, you may find that you need a few nights of trying different things before you can dial in your sleep system. We've all been there! Feel free to contact us for tips and troubleshooting help.
What should I do if I feel some drafts?
Since quilts are designed to be used partially open-backed, using them can be a bit of a learning curve for users accustomed to traditional mummy-style sleeping bags. It can take practice, but most folks get everything dialed in and comfy after a few nights.
First of all, the open part of the quilt should be underneath you, so that your sleeping pad completely insulates that area. Most users then will want some of the edges of the quilt tucked under their body to fully lock drafts out. Proper use of the pad straps can help hold the edges of the quilt in place, especially for those who toss and turn. With the head and foot fully cinched, this should provide for a draft-free sleeping experience. Our quilts are not designed to go under the sleeping pad; this puts too much stress on the ultralight fabrics.  
Where can I learn more about temperature ratings?
Switchback Travel has a great guide to the EN 13537 rating system, which is the predecessor to ISO 23537.

Therm-a-rest also has good information about ISO 23537 ratings and sleeping pad ratings.

REI also has a good explanation of how to choose the right temperature rating for you.
 Tim Talk: Our Temp Ratings: Click Below to Watch!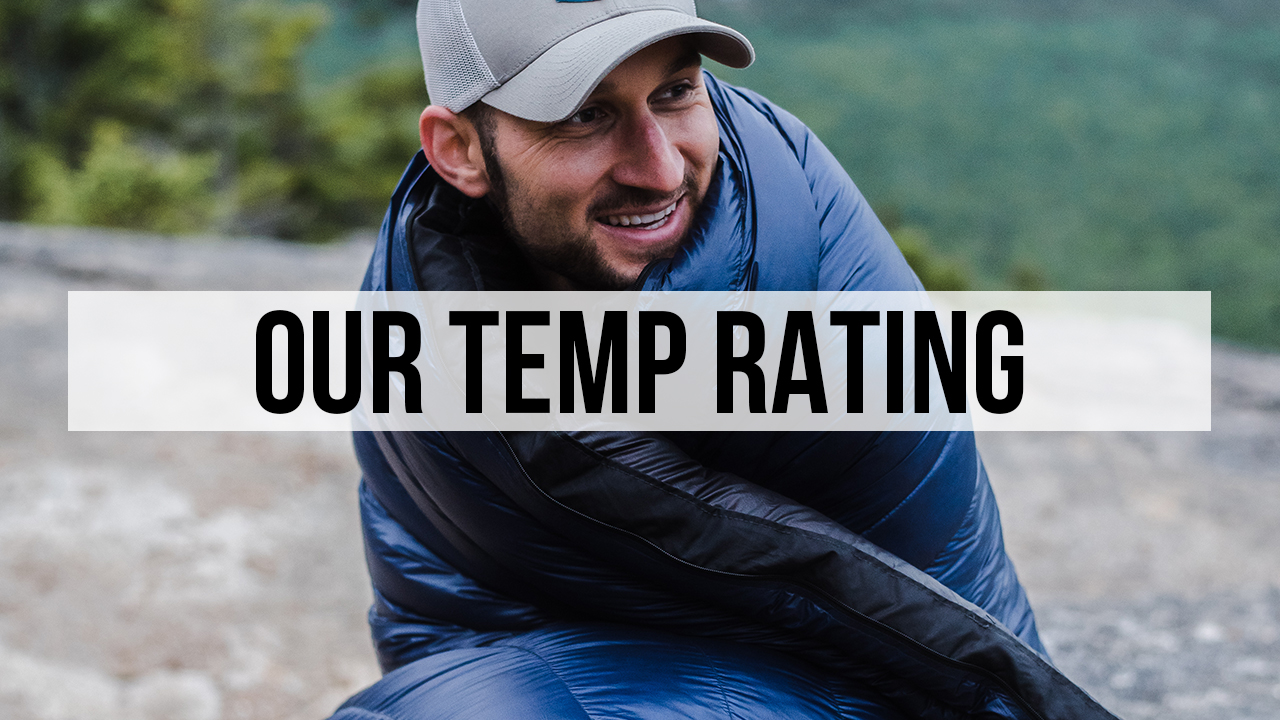 Tim Talk: It's the Pad: Click Below to Watch!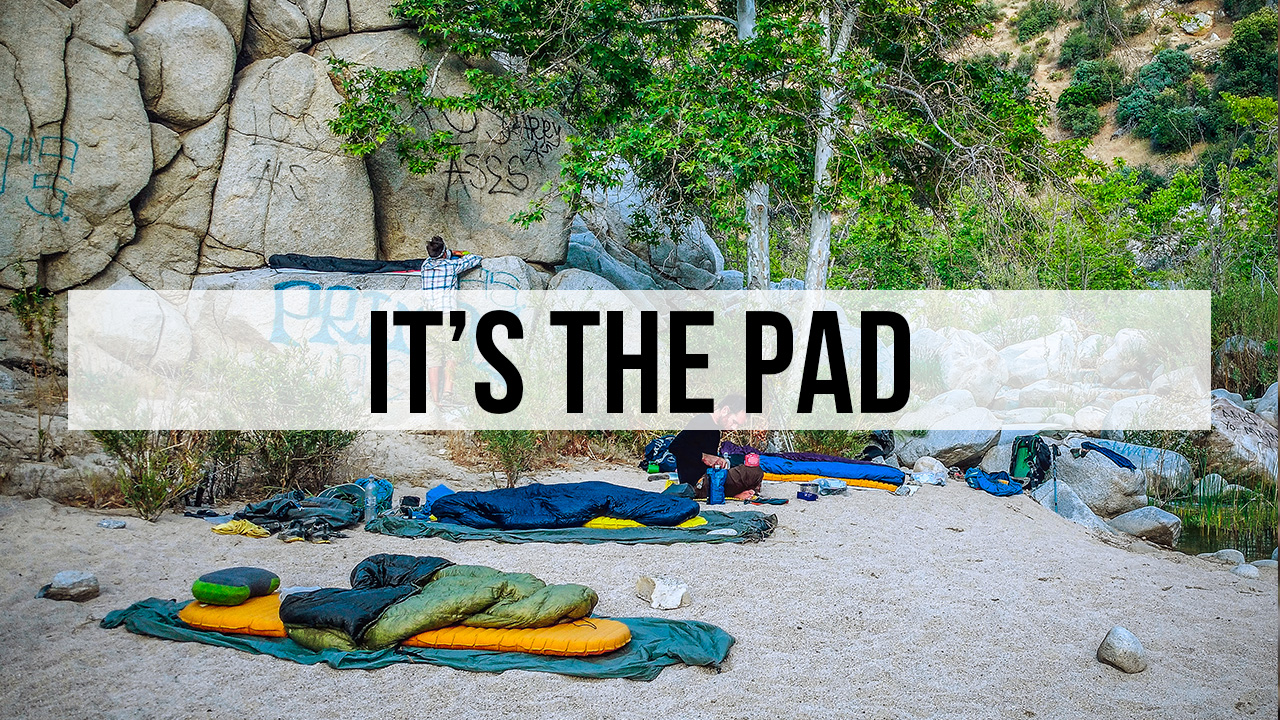 Tim Talk: Why Am I Cold? Click Below to Watch!