In 2019, we're moving from our previous 10% overstuff to a 30% overstuff across the board on all our down quilts and sleeping bags. This means all our down products will have 30% more down filling than they technically need for a given temperature rating. The change to 30% overstuff is geared toward minimizing the likelihood of down migration during use.
The change is effective on custom down products purchased on or after January 2nd, 2019. For stock products, we will have most updated to 30% overstuff on January 2nd, 2019 as well, with the remaining few products updated within a couple weeks. All pricing and weights displayed on enlightenedequipment.com will be correct for the amount of down in a given item.
We are not able to alter orders placed prior to January 2nd, 2019 except in accordance with our Order Cancellation Policy.
What is overstuff? Overstuffing is exactly what it sounds like: stuffing the quilt over and above what it really needs for a certain temperature rating. 
Does overstuffing make a quilt warmer? Not noticeably. Down provides insulation by trapping air pockets between its plumes, so the insulative capability of a quilt is determined by loft height, rather than how densely the down is packed into the space. So there's a general consensus that once a baffle is fully lofted, overstuffing won't change the temperature rating of the quilt much, because it won't change the loft much. Overstuffing just means the down clusters are a bit more tightly packed into the baffle; there's a bit more down filling up the same size space. 
So why overstuff? It comes down to just a couple minor points. First, overfilling the baffles will decrease the chances of down migrating inside the quilt or needing to be redistributed. Secondly, overstuffing may help the loft be a bit more resilient to external factors. Ultimately, we're making our gear even easier to use, so you can focus more on scrambling to the next peak.
Are you saying your old bags and quilts are underfilled? Overstuffing is not an attempt to change temperature ratings, as our temperature ratings both before and after the 30% overstuff align with industry standards. In 2016, back when we had a 5% standard overstuff, we had two Revelation quilts, the 20°F and the 40°F, tested at Kansas State University according to EN 13537, often referred to as EN rating.
Here's how the quilts stacked up, with the limit temperature as the standard. (Use of the limit temperature is common among makers of men's and unisex sleeping bags. It is not the same as survival rating. See more about temperature ratings.)
20°F Revelation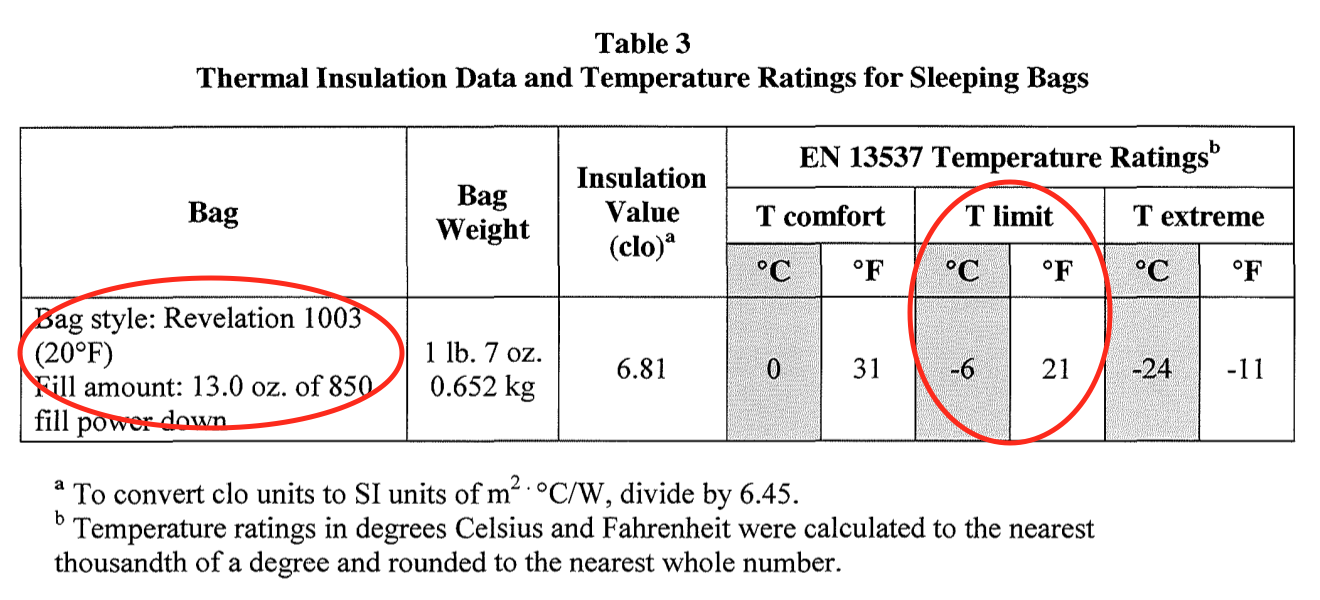 40°F Revelation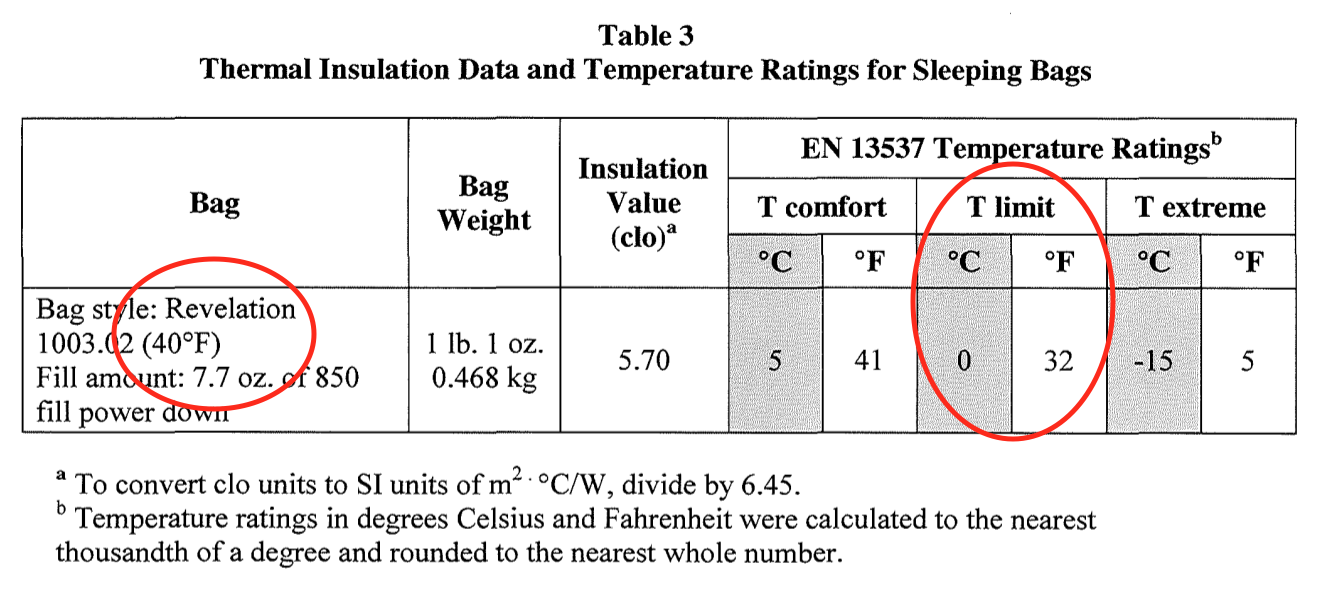 You can see more about what the comfort, limit, and extreme temperatures mean here. 
These ratings from an outside lab confirmed the confidence we've always had that our quilts are trusty equipment that can be relied on when used correctly, with the understanding that conditions on the mountain aren't always identical to conditions in the lab. Even with 30% overstuff, that's still true. 
Folks should know that even with the 2019 fill weight increase, down still needs some love on the trail. You'll still need to fluff and redistribute your quilt from time to time, and dirt and oil buildup can still cause reduction in loft. If dirt buildup becomes an issue, you can resuscitate your quilt by washing it.