Shivering through the night in the backcountry is nobody's idea of a good time. But most of us don't want to carry more insulation than we need or wake up drenched in sweat, far from the nearest shower. So when you're choosing a temperature rating for your sleep system, keep the following factors in mind.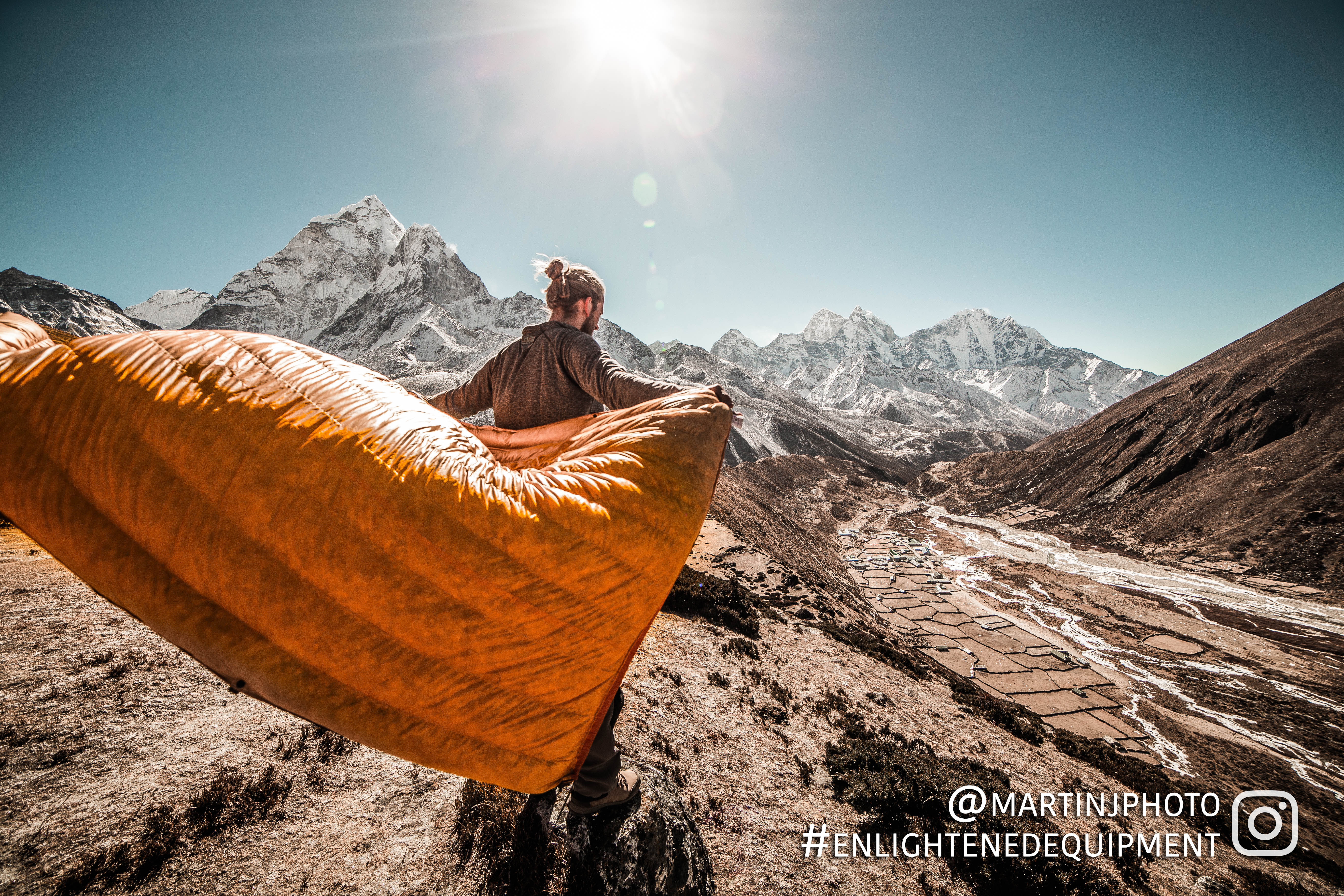 About our ratings
To start with, you should know that temperature ratings are guidelines only. Everyone sleeps differently and has different preferences. So no matter what temperature rating you get from us or anyone else, be sure to factor in what you know about yourself.
That said, our ratings are similar to the EN/ISO limit temperature rating. The EN/ISO standards differentiate between two temperature ratings: comfort temperature and limit temperature. Typically these two ratings are about 10-15 degrees Fahrenheit apart. 
Comfort temperature is defined as the lowest temperature at which a person in a relaxed position (i.e. lying on their back) is not feeling cold. Many manufacturers use comfort ratings for their women's gear, or for people who tend to feel cold easily. Limit temperature is defined as the lowest temperature at which a person in a curled-up body position is not feeling cold. Many manufacturers use limit ratings for their men's gear, or for people who generally feel warm when they are sleeping. See more detailed information about temperature ratings here.
A 20°F EE quilt, then, is rated to 20 degrees Fahrenheit as a limit temperature. Use of limit temperature is common among manufacturers of unisex sleeping bags. People who sleep cold, including women, will want to add about 10-15 degrees to the limit rating of a quilt or bag to get an estimate of the comfort rating. Regardless of sex, people experience cold differently based on a host of factors including shape, size, age, and even genetic factors. One person's 20°F quilt could be another person's 40°F quilt.
If you feel like you tend to sleep cold, do yourself a favor and choose a quilt with a rating at least 10°F lower than the coldest conditions you'll experience. With that extra insulation, you'll essentially be putting yourself in the quilt's comfort range instead of its limit range. It's much easier to kick your foot out of a quilt if you're feeling a little too warm than pile on every layer of clothing you own and shiver all night.
For most three-season campers, we recommend going with a 20°F quilt, or a 10°F quilt if you feel like you tend to get cold at night.
Factors to consider
No sleep system is complete without insulation between you and the ground, such as a sleeping pad. Research the R-value of your pad and make sure it's in line with the conditions you'll experience outside. You can also check out our support page on sleeping pads.
There's a bit of a learning curve when you switch from a sleeping bag to a quilt, since a quilt is designed to be partially open-backed, which saves weight. So you'll want to fine-tune your pad strap attachments and make sure you eliminate drafts. Most users find that after a few nights of trying different things, they've found something that works for them.
The open part of the quilt goes underneath you, so that your pad completely insulates that area. Most users also like some of the edges of the quilt tucked under their sides to fully block drafts out. Proper use of the pad straps can help hold the edges of the quilt in place as you toss and turn. And with the head and foot (on Revelation and Convert) fully cinched, you can achieve a draft-free sleeping experience.
Many factors can contribute to how warm or cold you sleep, and the quilt is only one part of the system. You need sufficient head insulation and base layers and an insulating pad for starters. But no sleep system generates heat; it only traps the warmth you produce. Insufficient caloric intake, altitude issues, local geography, wind, and dampness can all make for a cold night's sleep, even if you're using your sleep system correctly and within its temperature rating.
If you have a cold night or two, we recommend troubleshooting, as going with a warmer quilt won't provide much help if your body isn't generating enough warmth to begin with, or if other conditions are reducing the effectiveness of your equipment.
Try not to compress your quilt when it's damp or wet, as this reduces loft. Sleep systems naturally lose some loft after compression, so when you get to camp, give your quilt time to fluff back up before you use it. A quick shake from the foot end of the quilt will also help.
Dirt and oil buildup can also affect loft, so sometimes, all you'll need to get your quilt back to top performance is a down wash and air dry with NO HEAT and a few tennis balls. You can read about how to redistribute down that's shifted and wash your quilt, and you can always contact us with your questions.