Every Enlightened Equipment sleep system (except our hammock quilts) comes with a pair of straps that fit any pad up to 25" wide. They allow for quick adjustment to keep the quilt where you need it, lock out drafts, and ultimately make for a more comfortable night's sleep.
Check out the video below, or read on for a step-by-step guide.
First, place the loop strap around your pad. Note that the clips should be facing each other and on top of your pad. You can move these clips further in so your body is more on top of them, offering a better seal against drafts with a tighter fit, or you can move them further out to leave more room to sprawl.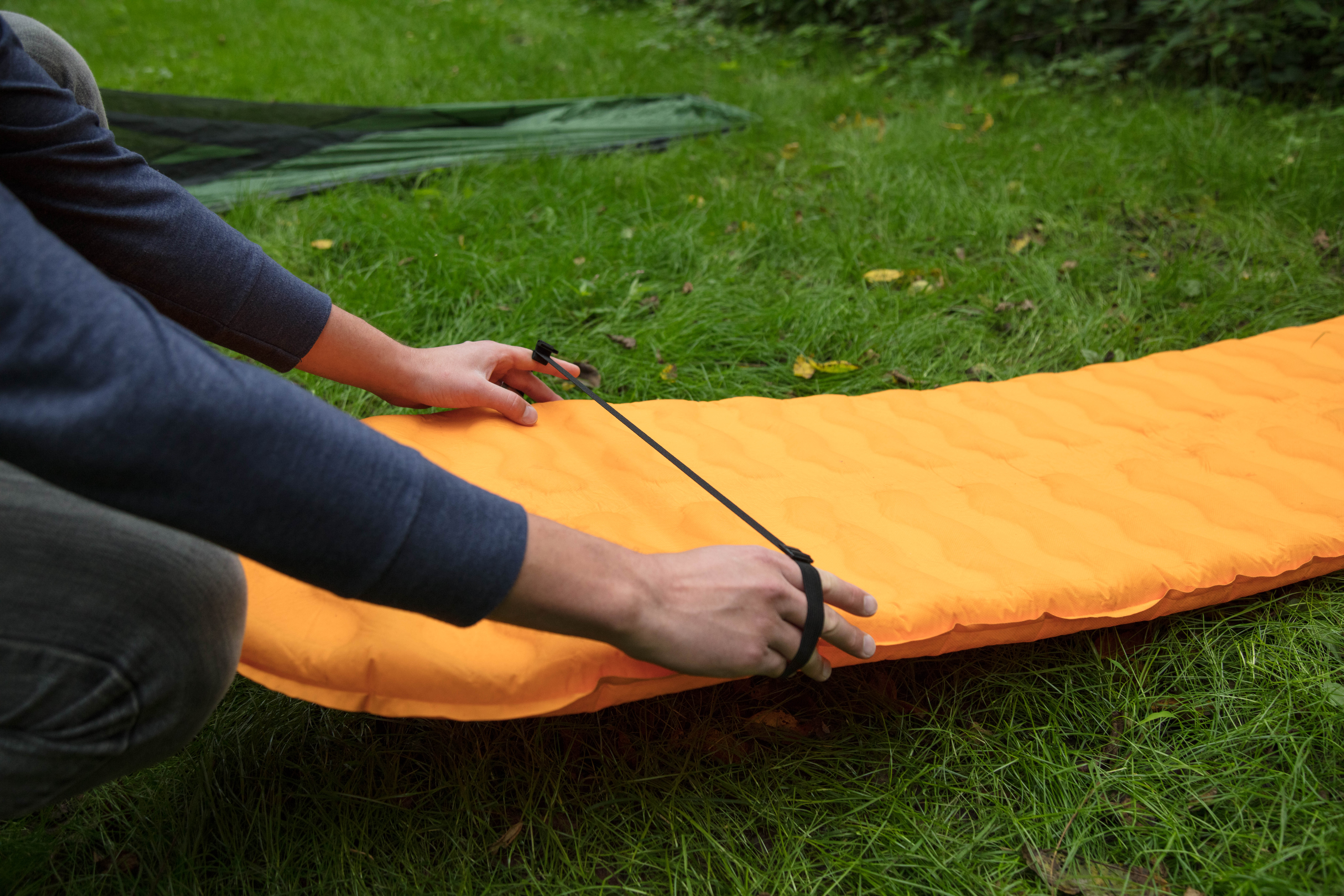 To do this, simply spin the strap until the fixed buckle is where you need it to be, then slide the moving buckle into its corresponding position on your pad.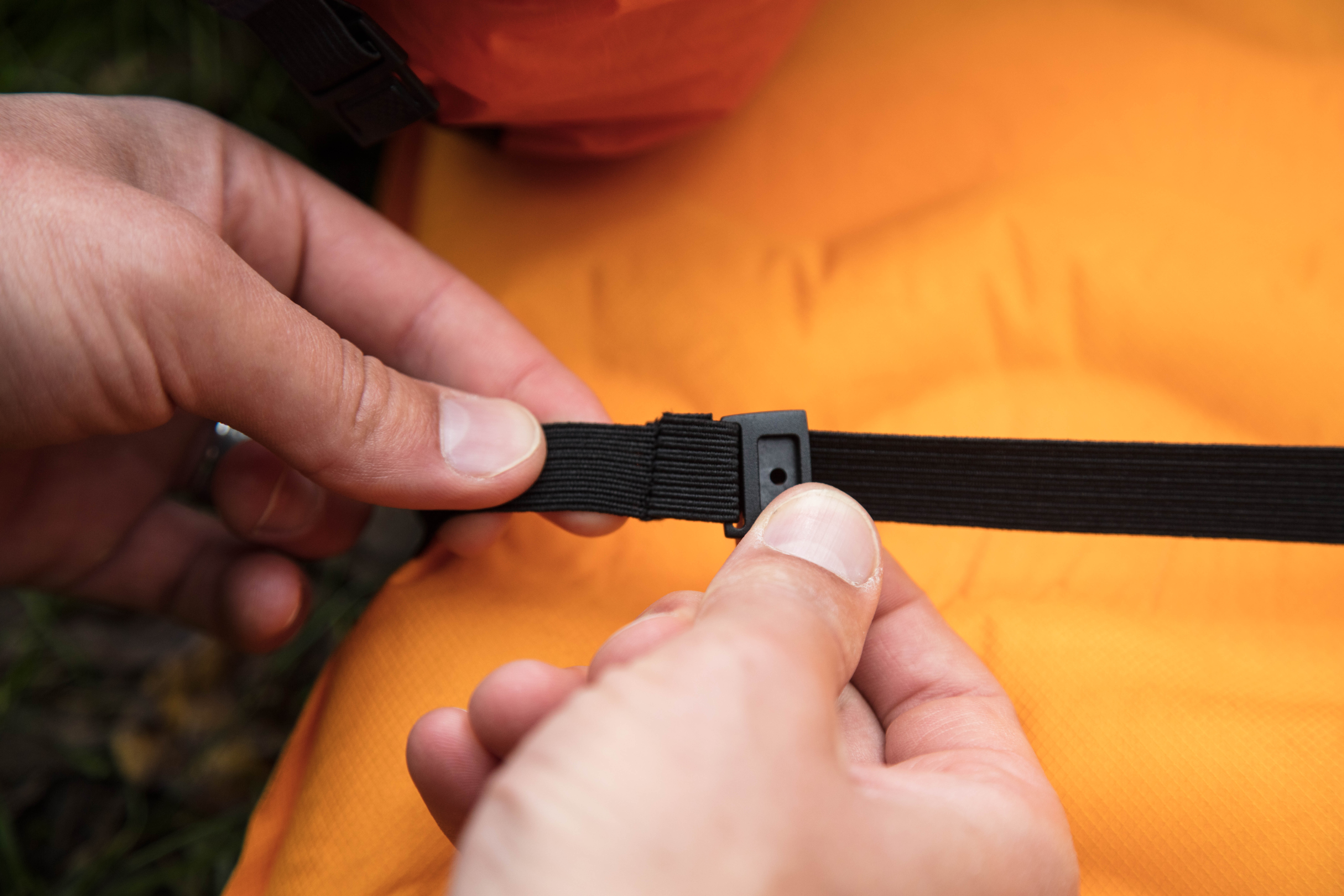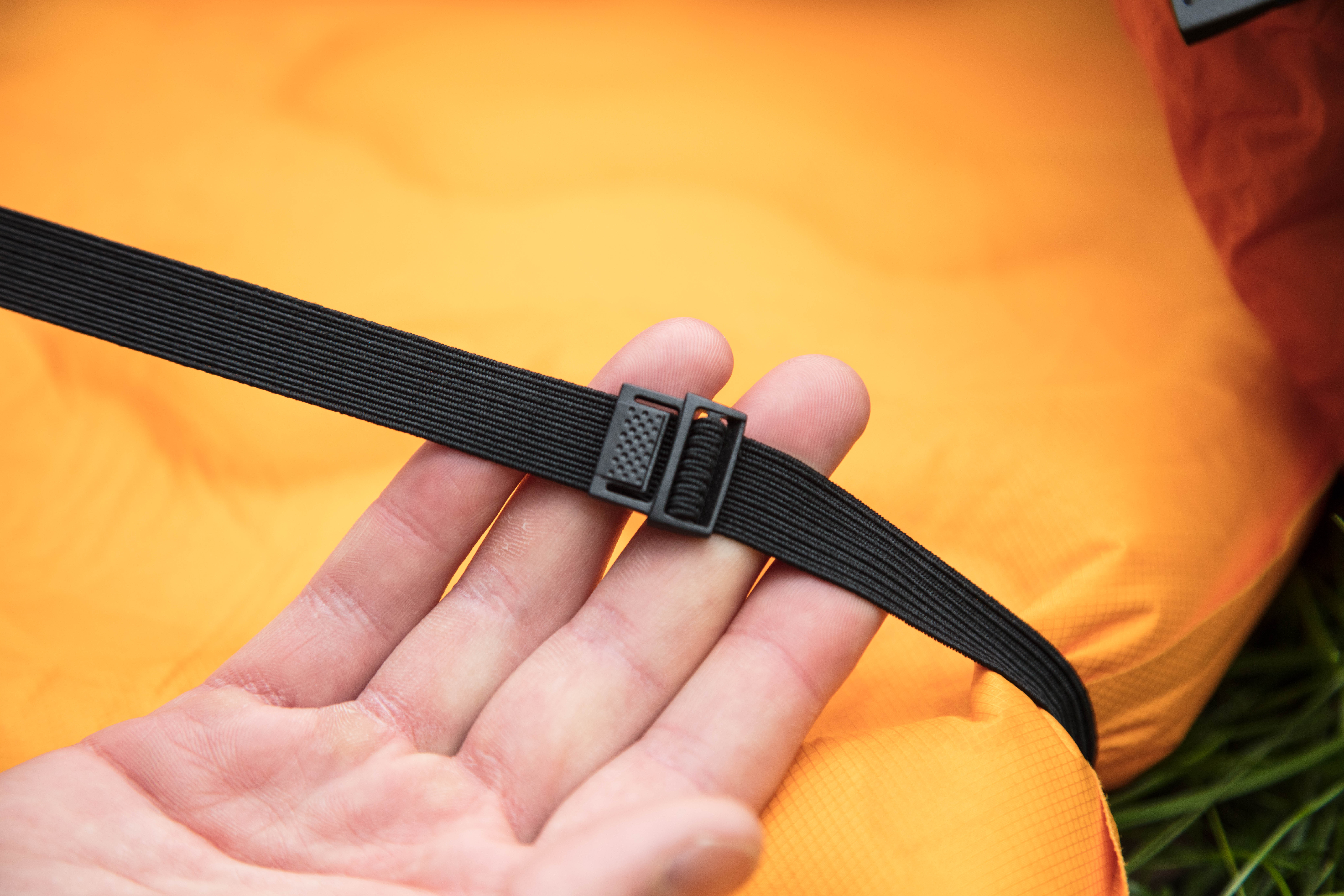 Next, secure the quilt to the strap. This can be done using either the upper or lower pair of clips on the quilt, depending on how you like to sleep. For the example here we've shown it with the strap clipped to the upper part of the quilt, though feel free to try other configurations.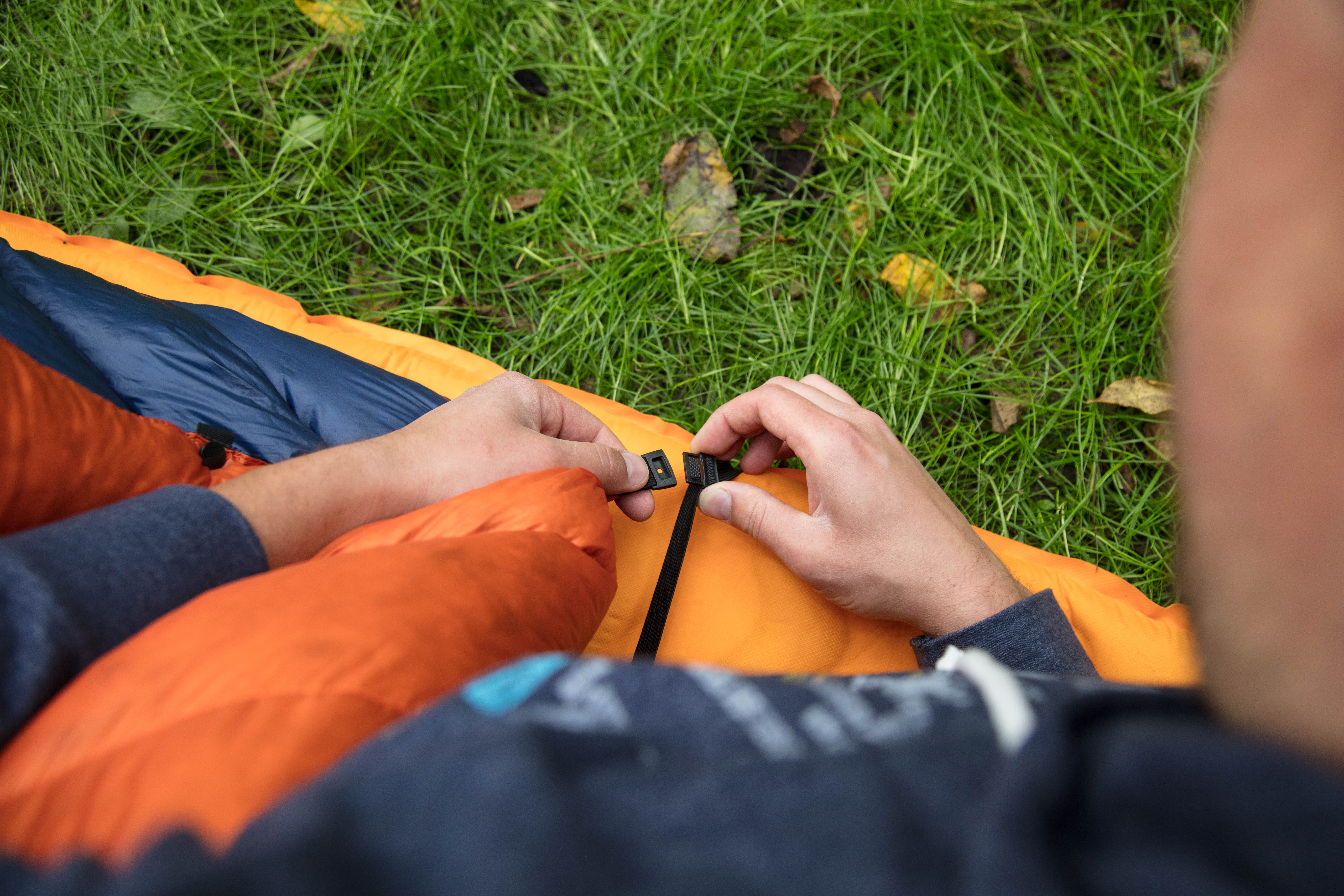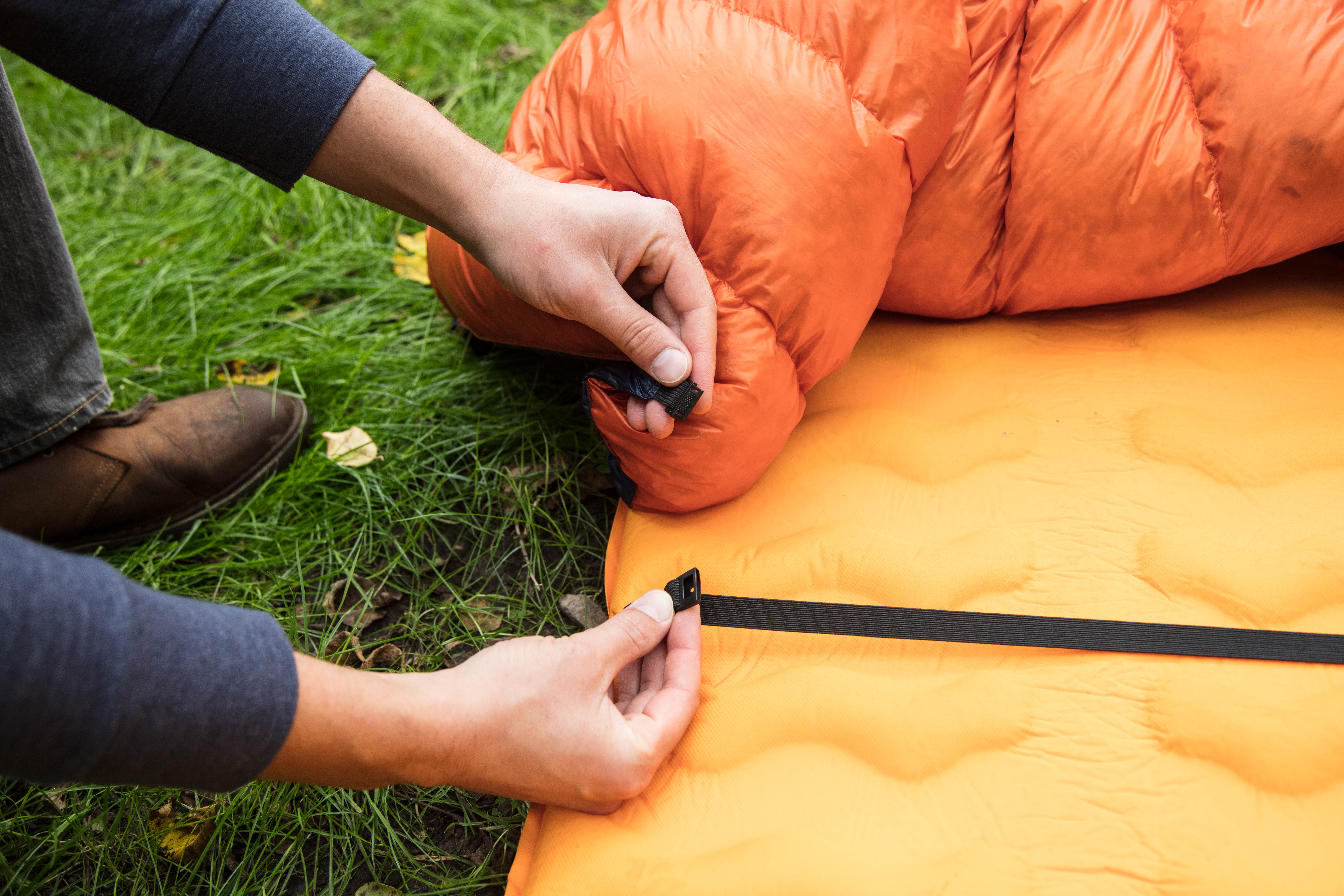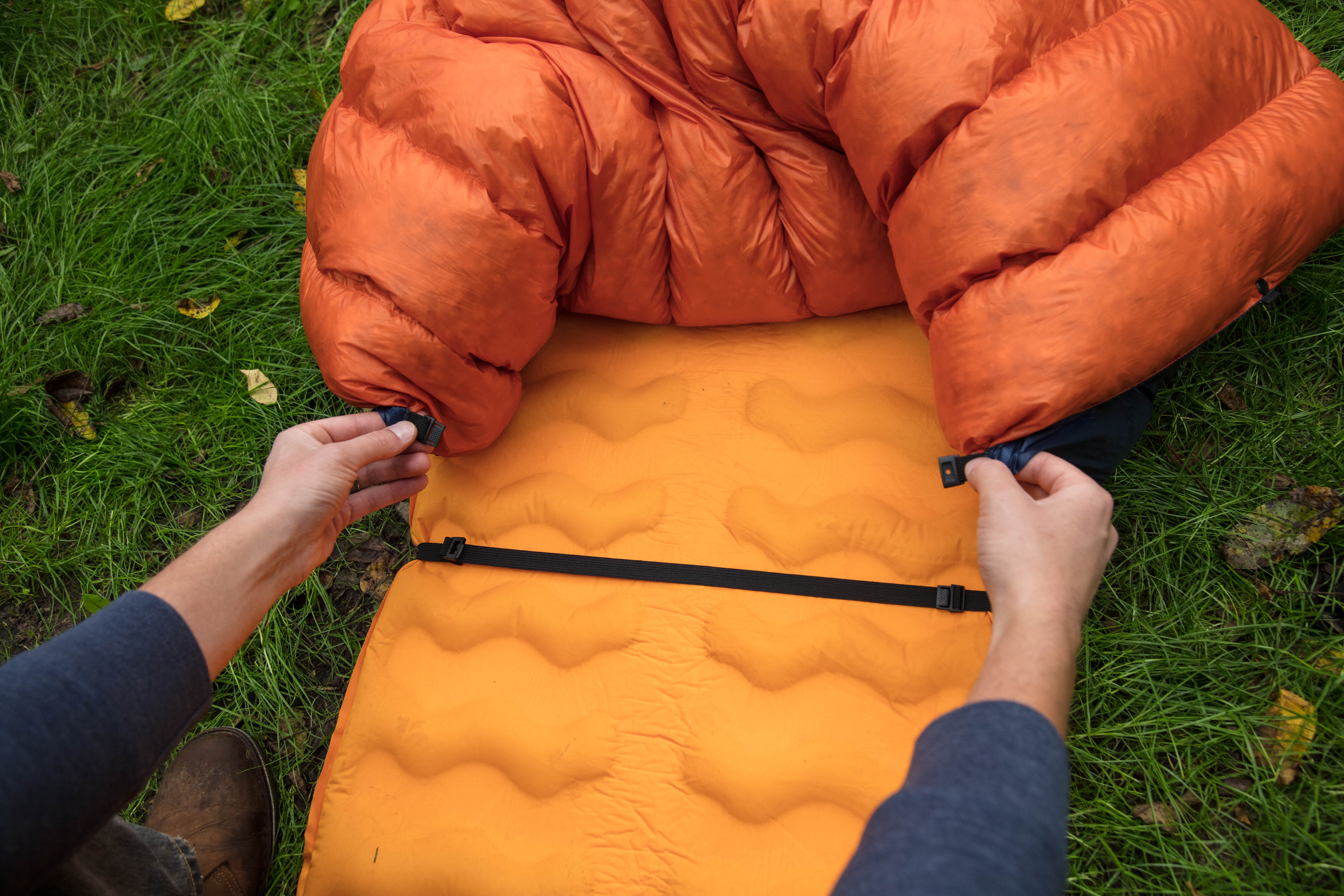 Some users will also prefer to have only one side clipped down. This makes for very easy entry and exit and also makes it simpler to vent heat if you become too warm.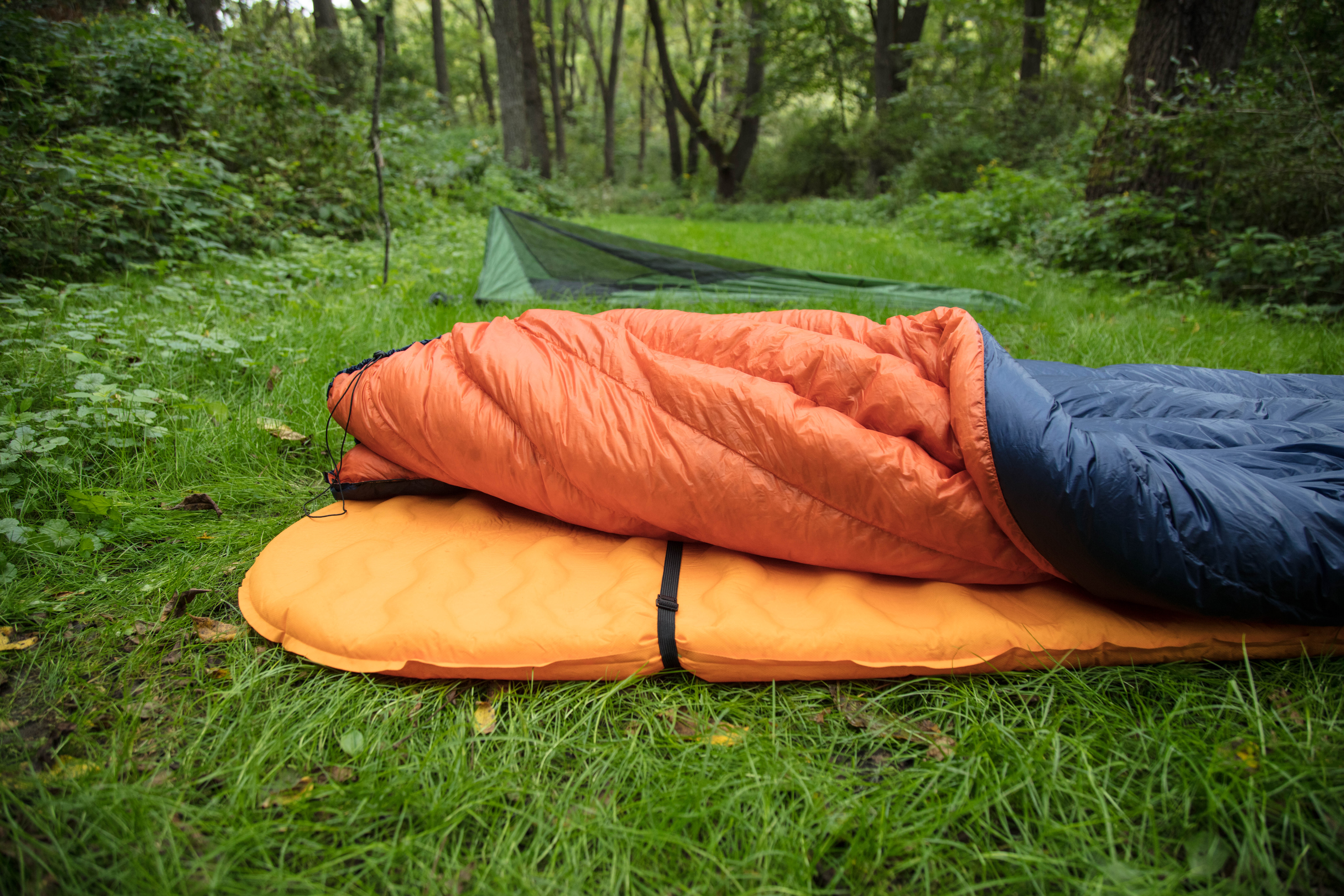 The second strap, flat, can be used to fine-tune the fit if you want the edges pulled closer. Used on the other set of clips, this strap can be adjusted to be as loose or tight as preferred.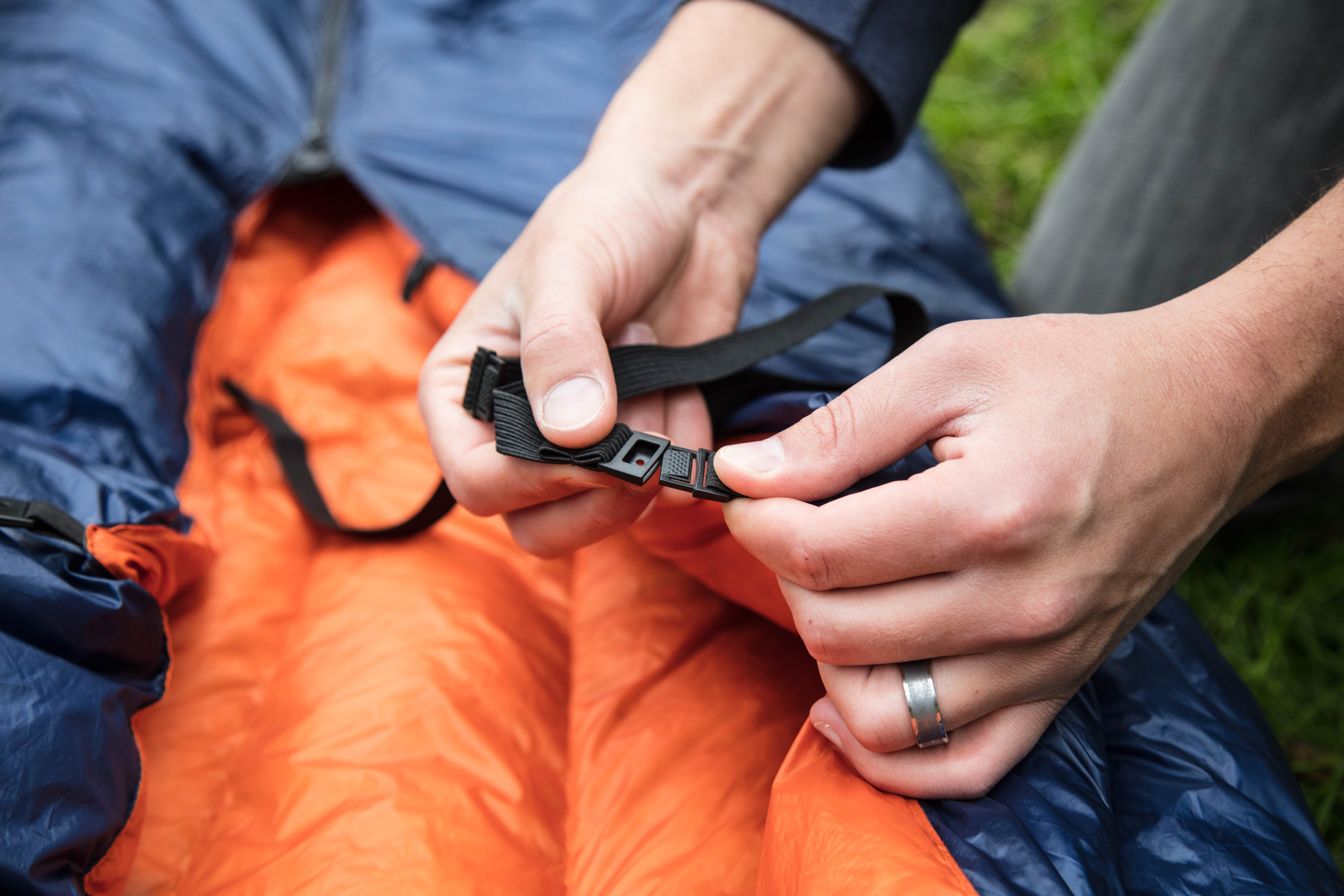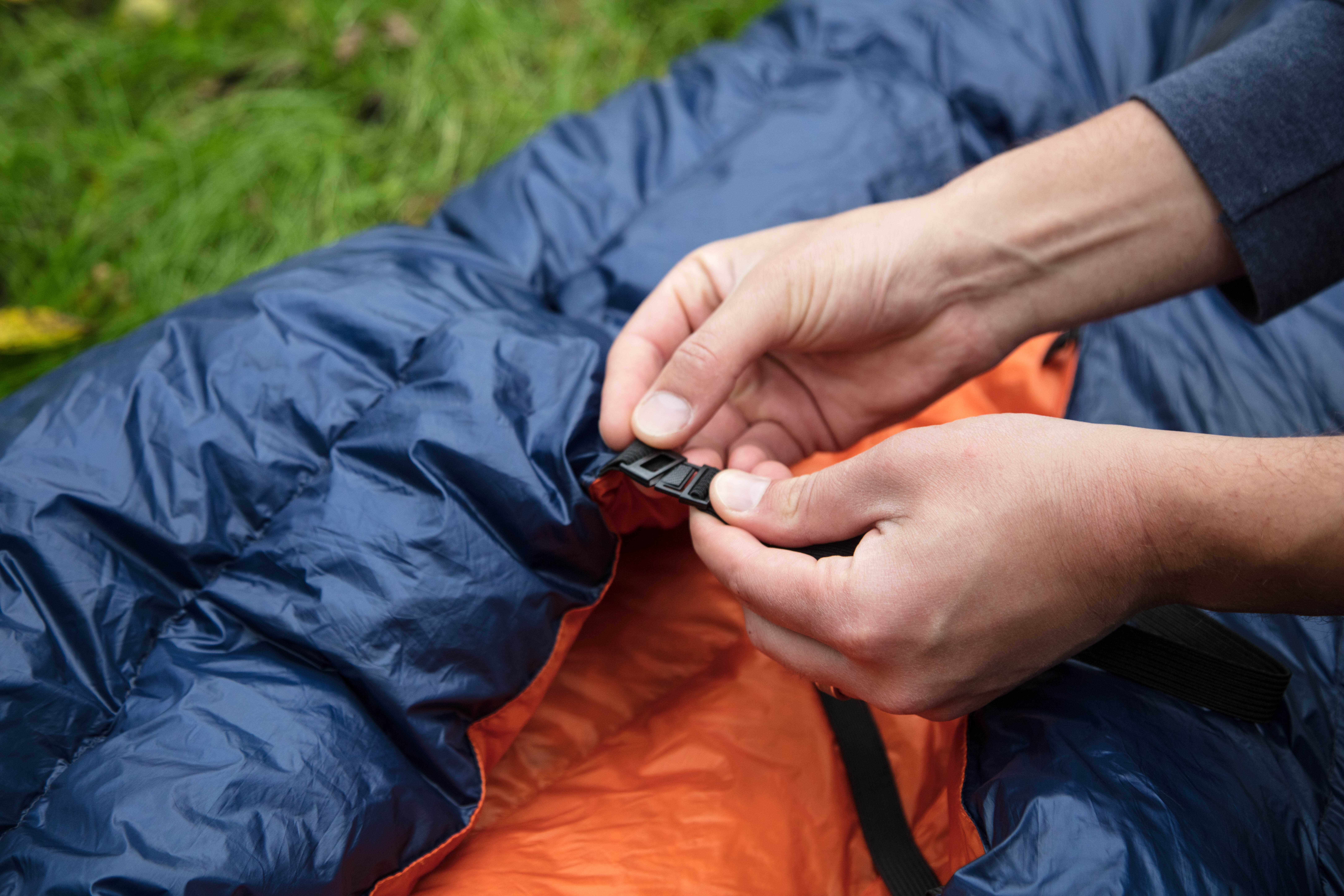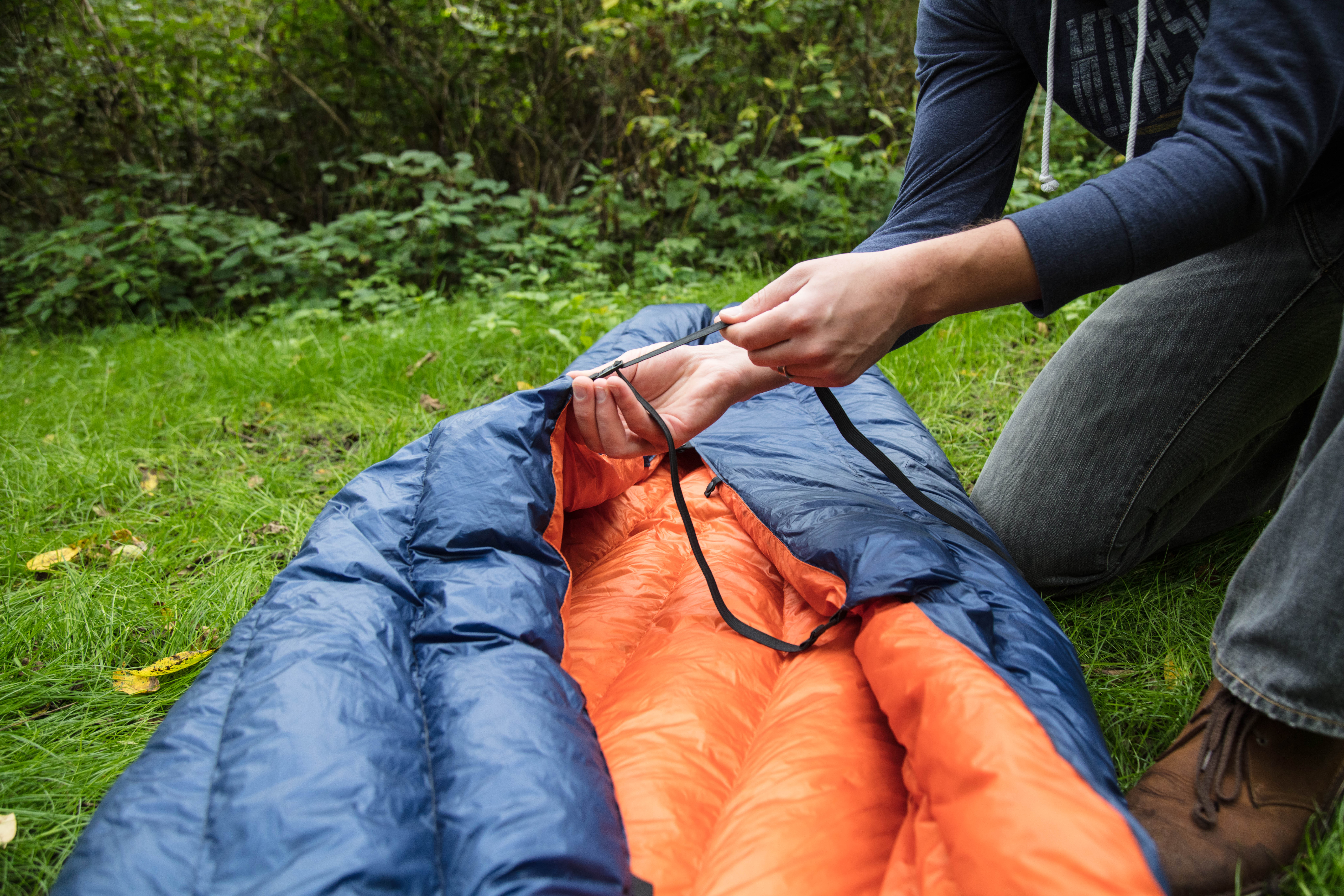 The last step is for you to get in and enjoy the warmth and comfort of your sleep system!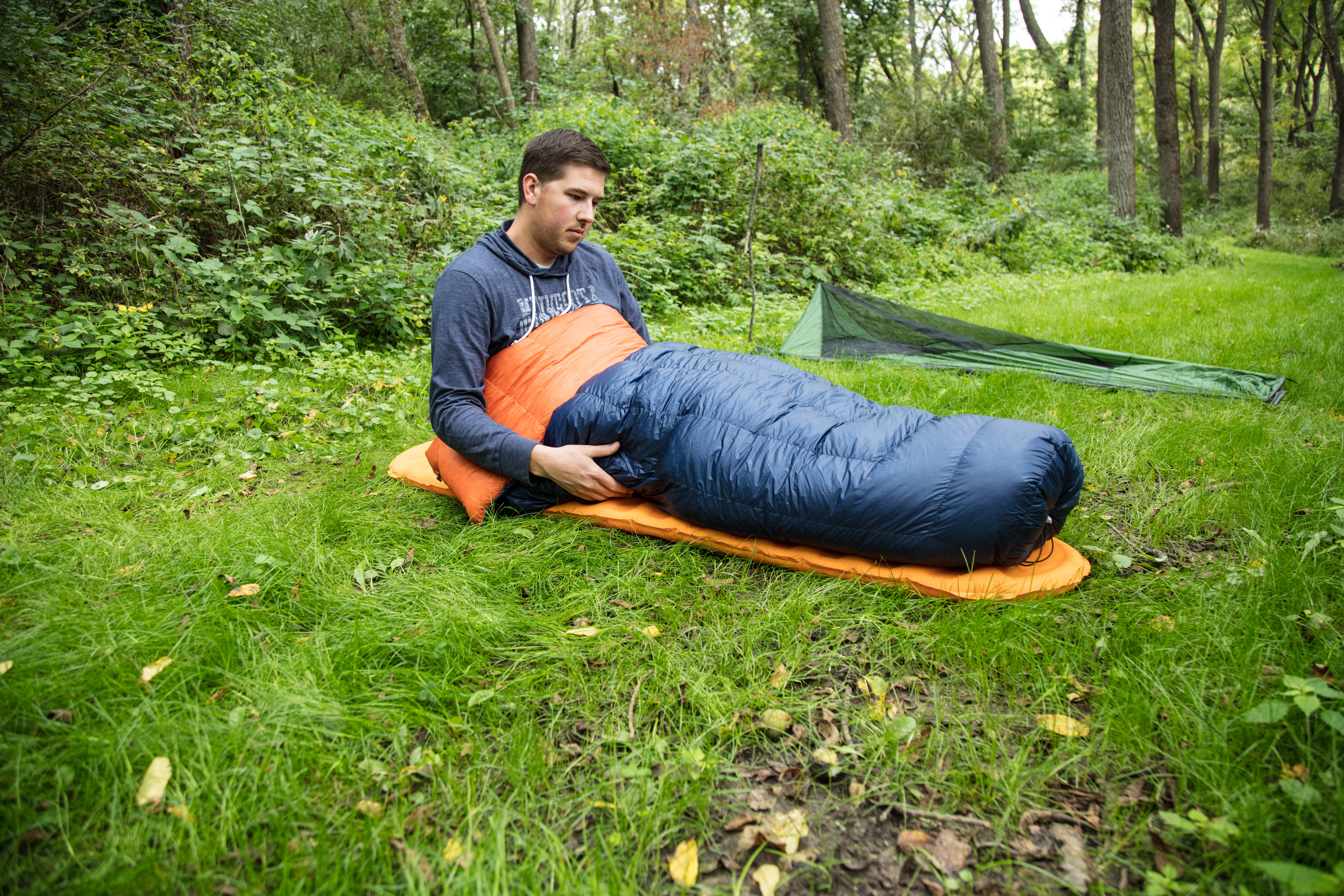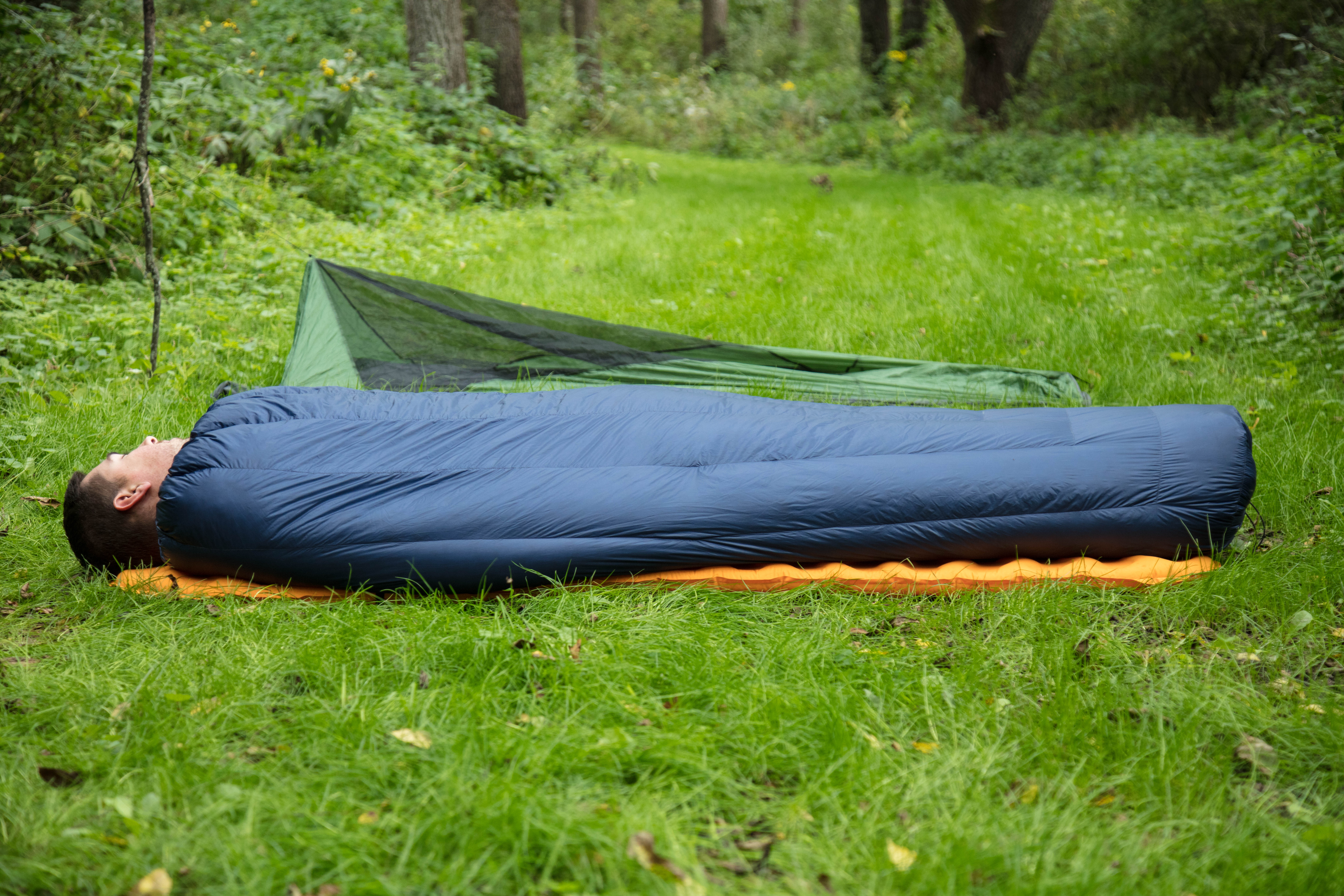 For couples looking to sleep together, the Accomplice quilt is for you. The Accomplice also comes with our strapping system, but it works a little differently. The Accomplice comes with two double-loop straps, which means that, like the loop strap of the single person quilts, you slide your pad into the strap and adjust the buckles as needed. We also make Double-Wide Accomplice Pad Straps for couples using a double sleeping pad.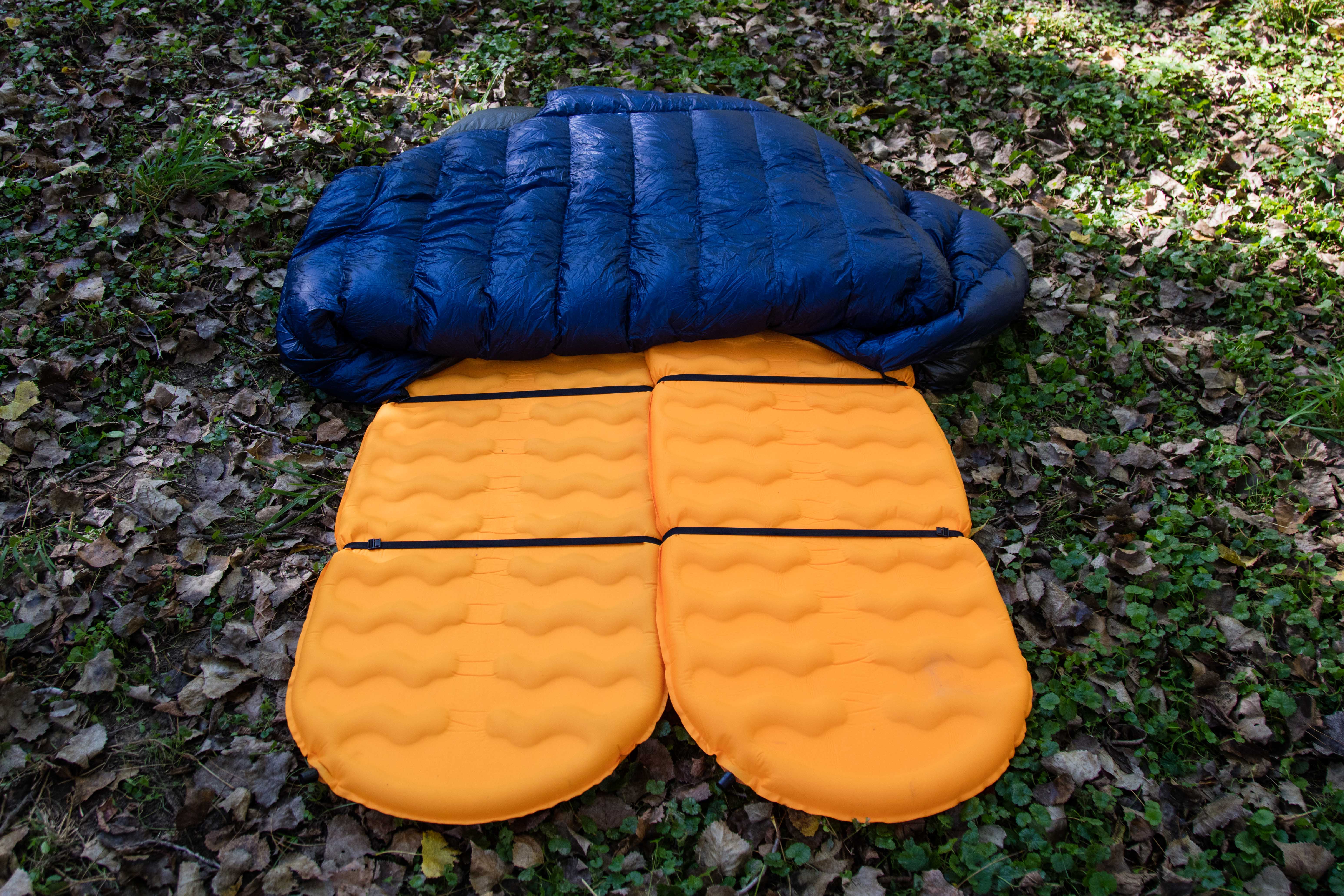 Accomplice straps have movable buckles on both sides. This allows for the Accomplice strap to be completely adjustable for each person separately while also being a double loop.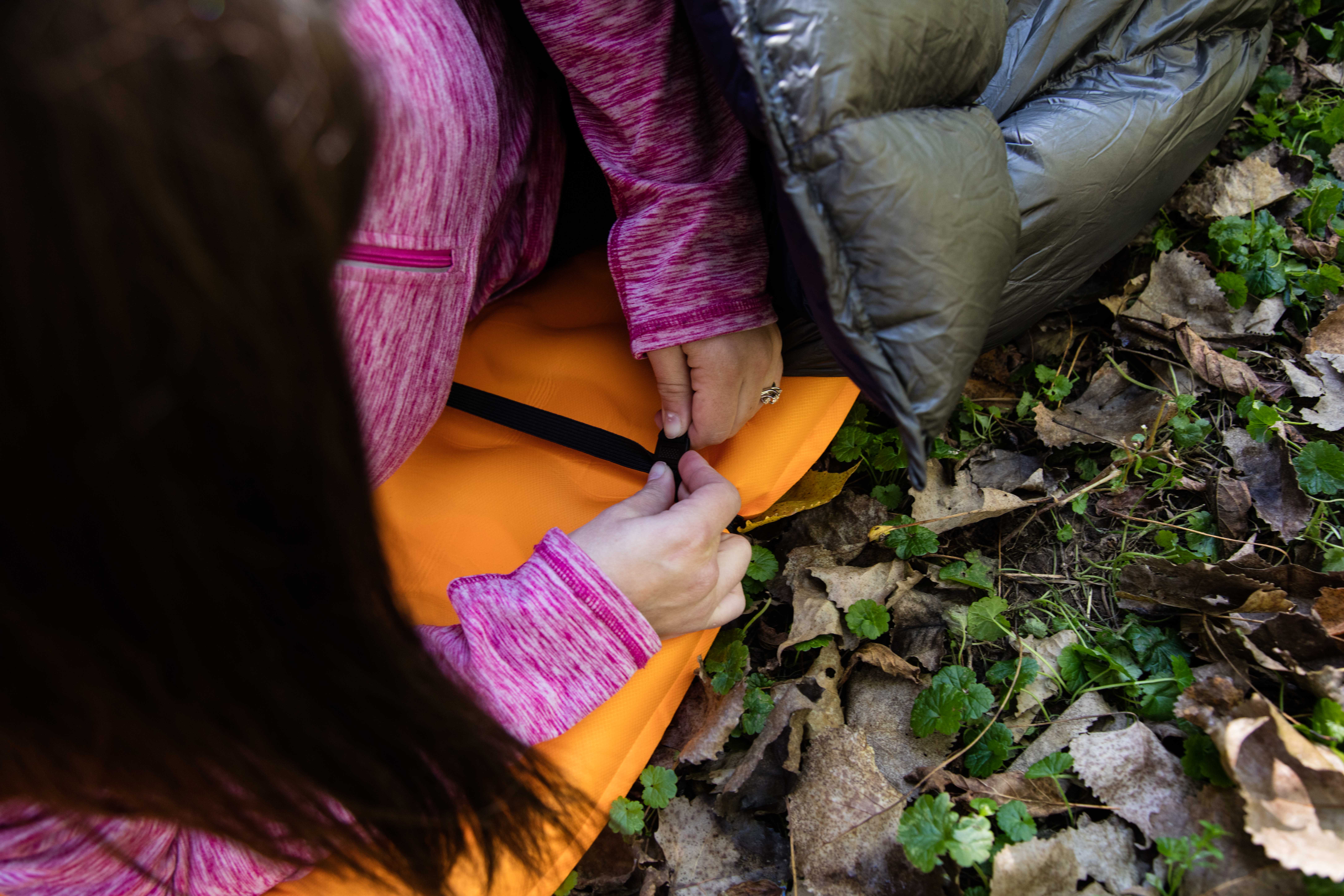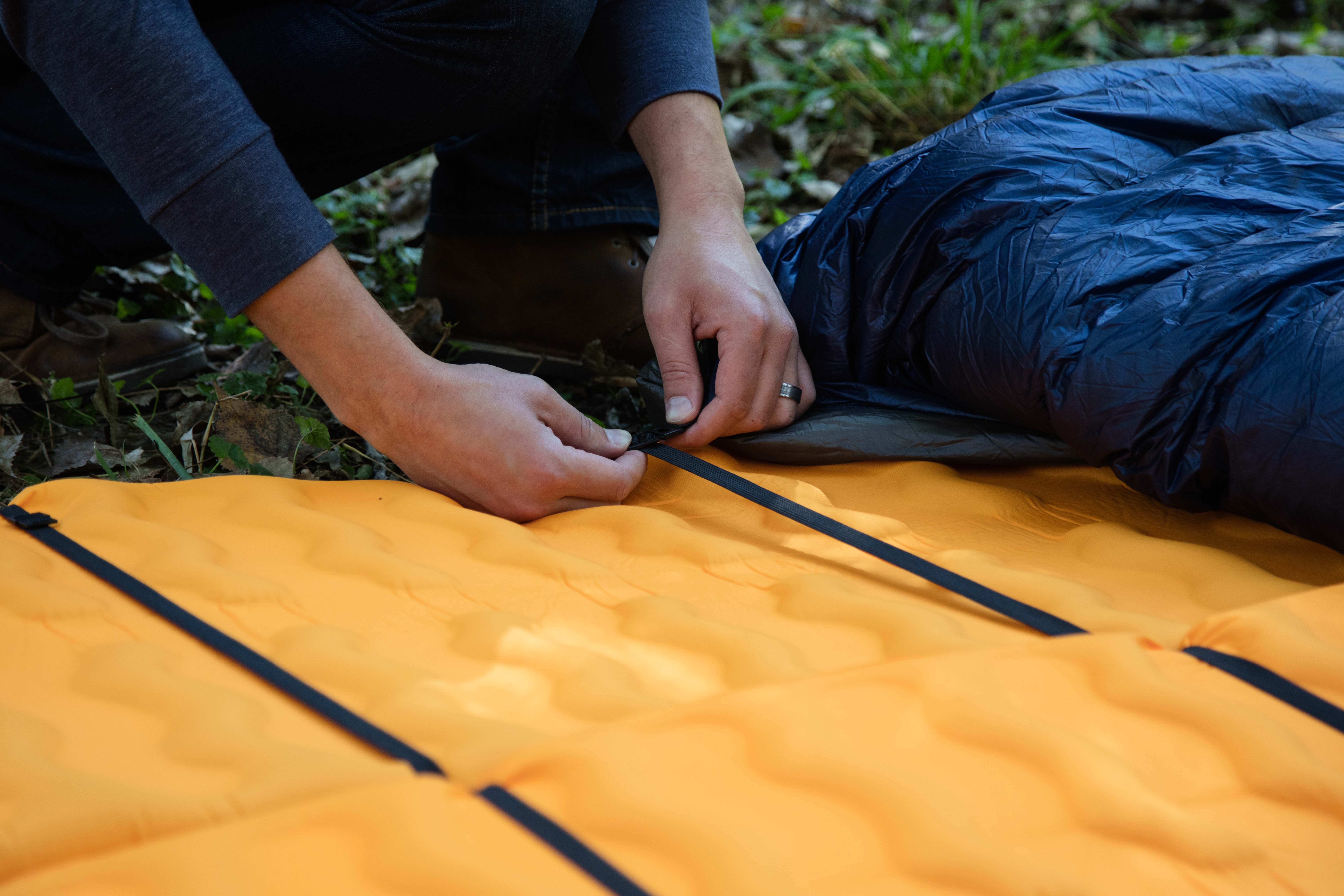 To use, just slide both pads through the loops. The pads may try to fold somewhat, this is normal, and once you get into the quilt, this will not be an issue. Slide the straps to the position on your pad you want your quilt to be in. Then, each person can slide the buckle on the strap to the position that will work best for them. You can move the clips further in so your body is more on top, offering a better seal against drafts with a tighter fit, or you can move them further out to leave more room to sprawl. Do this with both straps for best results.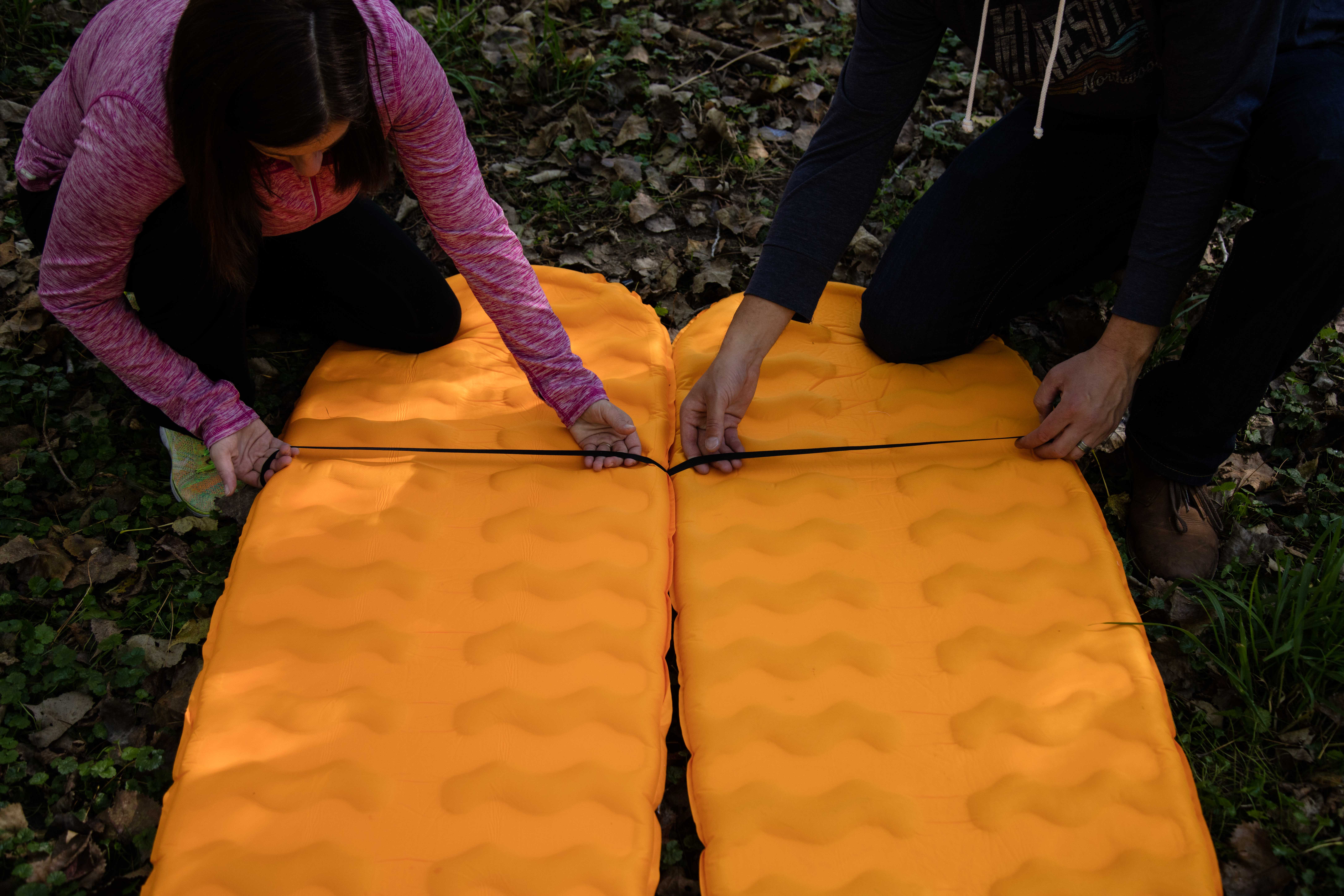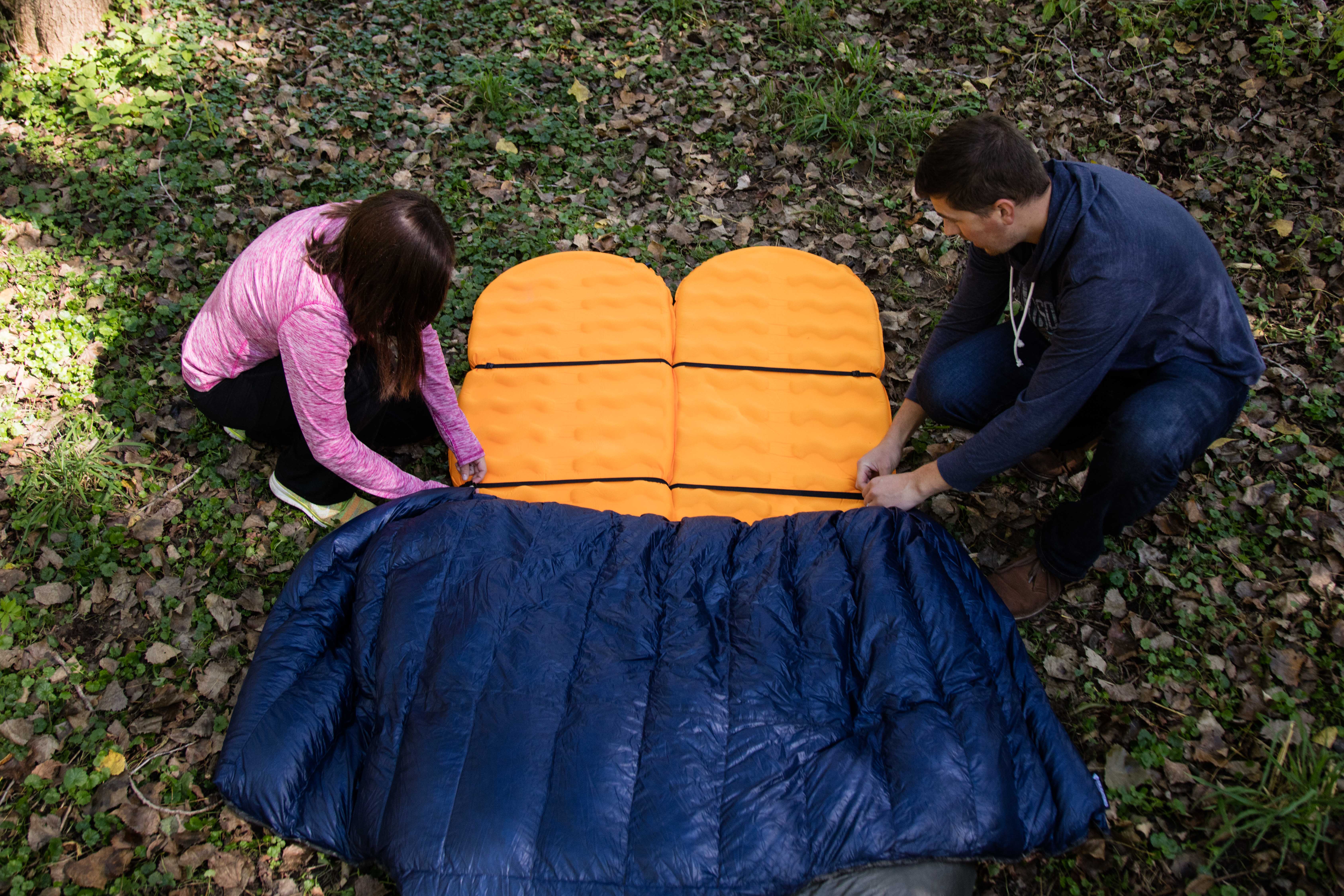 Specialty Straps
Our Pad straps are made to be used with any pad 25" or smaller, but what if you have something else? Well, we have offerings for those as well.
XWide Pad Strap: Fits pads wider than 25"
Sub-Zero Strap: For layering two quilts together for cold weather trips. See also Quilt Layering.
Wide Accomplice Strap: Fits two Pads, each wider than 25"
Double-Wide Accomplice Strap: One large loop intended for use with two-person pads
Everyone sleeps a bit differently, so it may take some experimentation to find a method that is most comfortable for you. And remember, if in your adventures you lose one or both straps, you can always purchase replacements here.
For reference, the main quilt shown above is a Reg/Long Revelation 20°F, Burnt Orange inside, Navy outside, and the pad is a Thermarest Evolite Regular.