Wondering why your zipper gets stuck when you're climbing out of the Convert or Conundrum? We have a little tip for you that will eliminate your zipper stresses forever.
Zipper snags happen when you try to open the zipper by pulling it towards the fabric, or when you pull straight across, as shown here.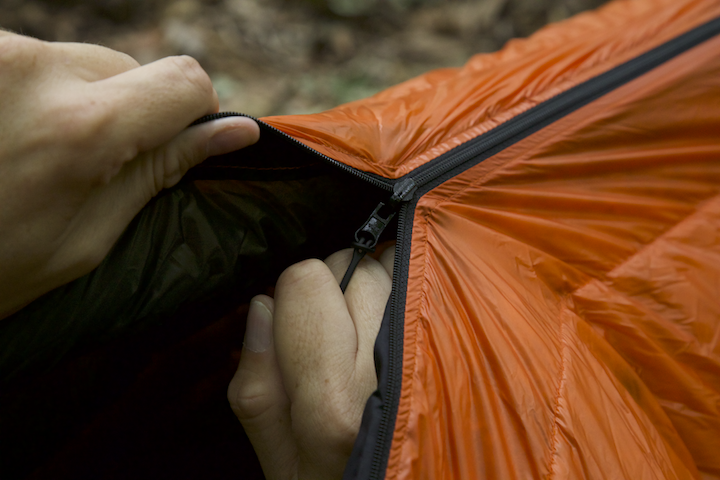 This is the WRONG way to do it, as it forces the zipper to work against itself.
Instead, you should lift the zipper pull slightly away from the outside of the quilt, as shown here.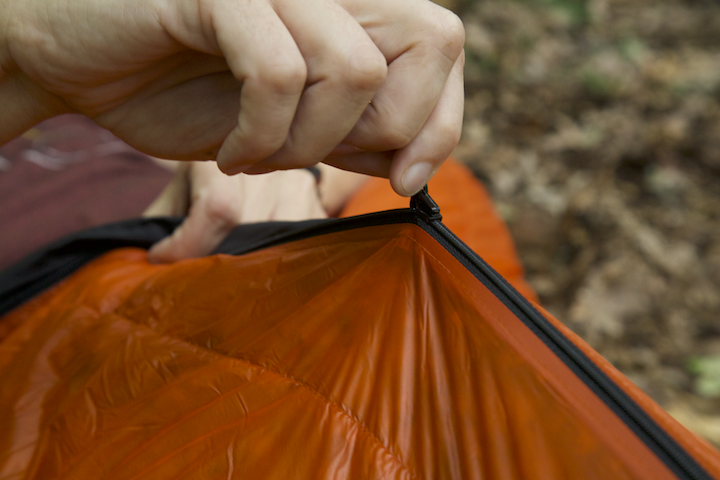 So as you get out of your bag, wiggle your arm out, and then open the zipper from outside the bag, pulling it up away from the fabric. Getting in, do the same thing, just gather the edges of the zipper parallel, and pull gently up and toward the top of the bag.
Don't believe us? Check out this short video: