The Accomplice is our two-person quilt, built for keeping couples cozy on the trail. The Accomplice also attaches to sleeping pads with our strapping system, but it works a little differently.
The Accomplice comes with two double-loop straps, designed to join together two single sleeping pads. Like the loop strap of the single person quilts, you slide your pad into the strap and adjust the buckles as needed. We also make Double-Wide Accomplice Pad Straps for couples using one double sleeping pad.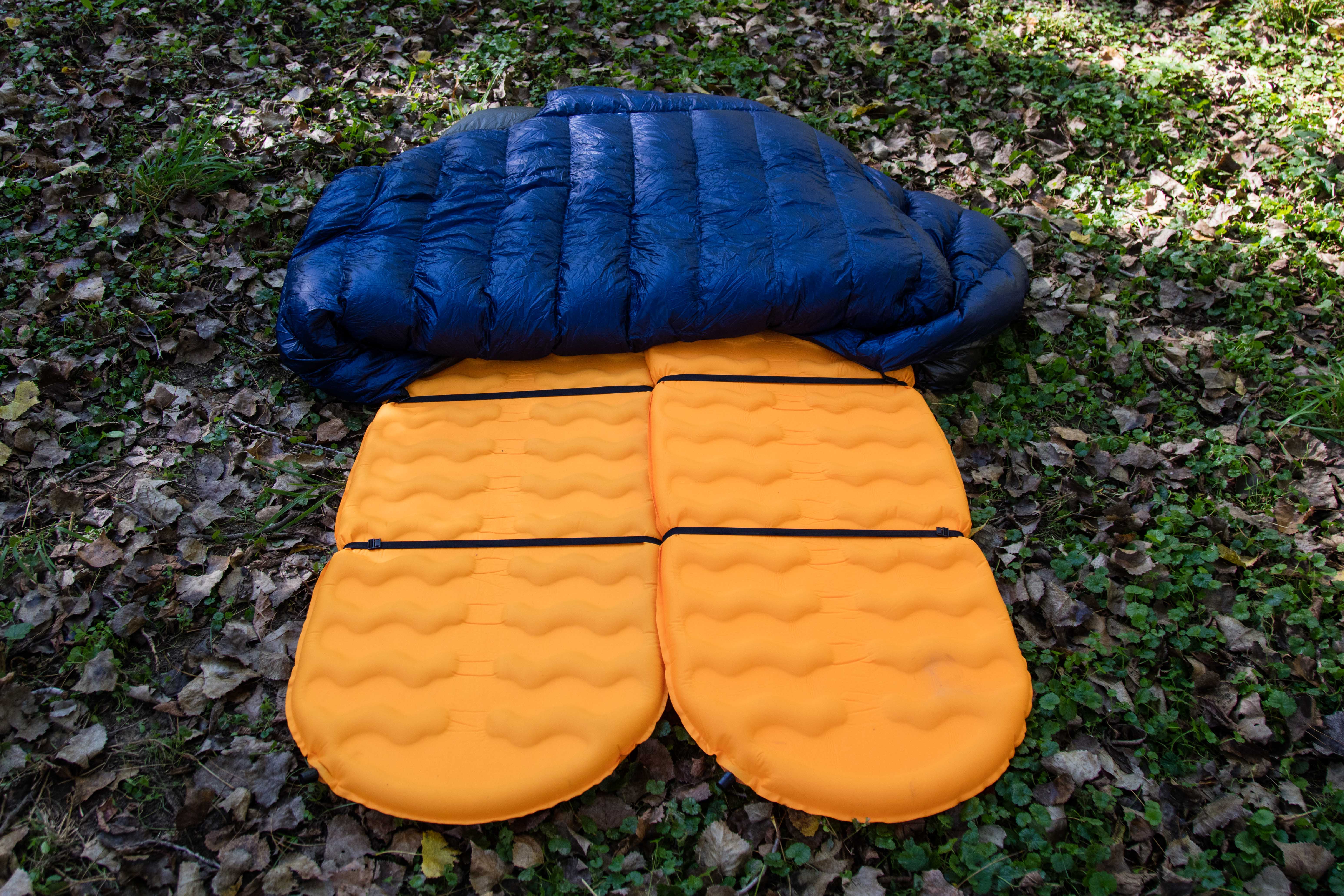 How to use
To use the Accomplice straps for two pads, just slide both pads through the loops. The pads may try to fold somewhat—this is normal, and once you get into the quilt, it will not be an issue. Slide the straps to the position on your pad you want your quilt to be in. Then, each person can slide the buckle on the strap to the position that will work best for them. You can move the clips further in so your body is more on top, offering a better seal against drafts with a tighter fit, or you can move them further out to leave more room to sprawl. Do this with both straps for best results.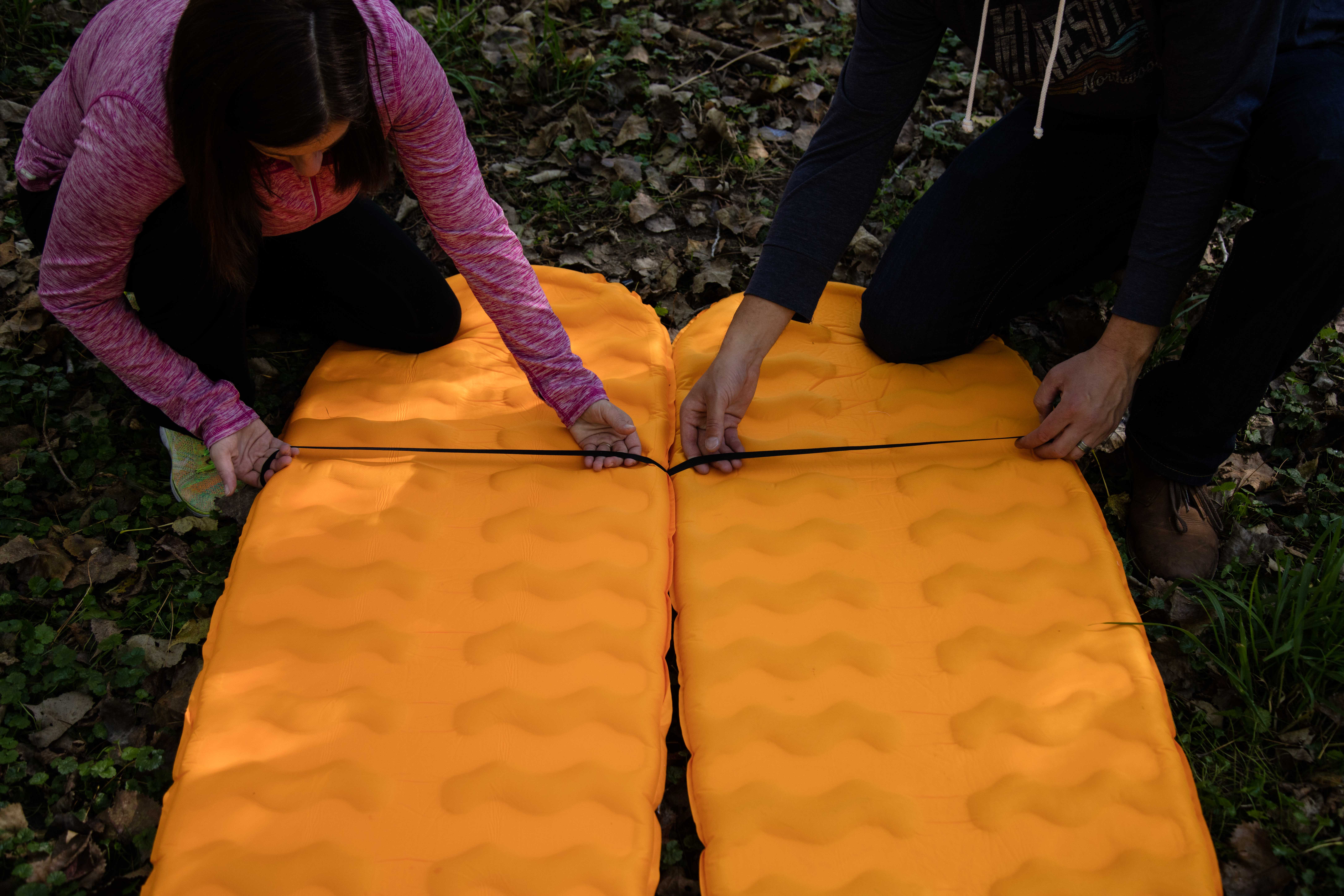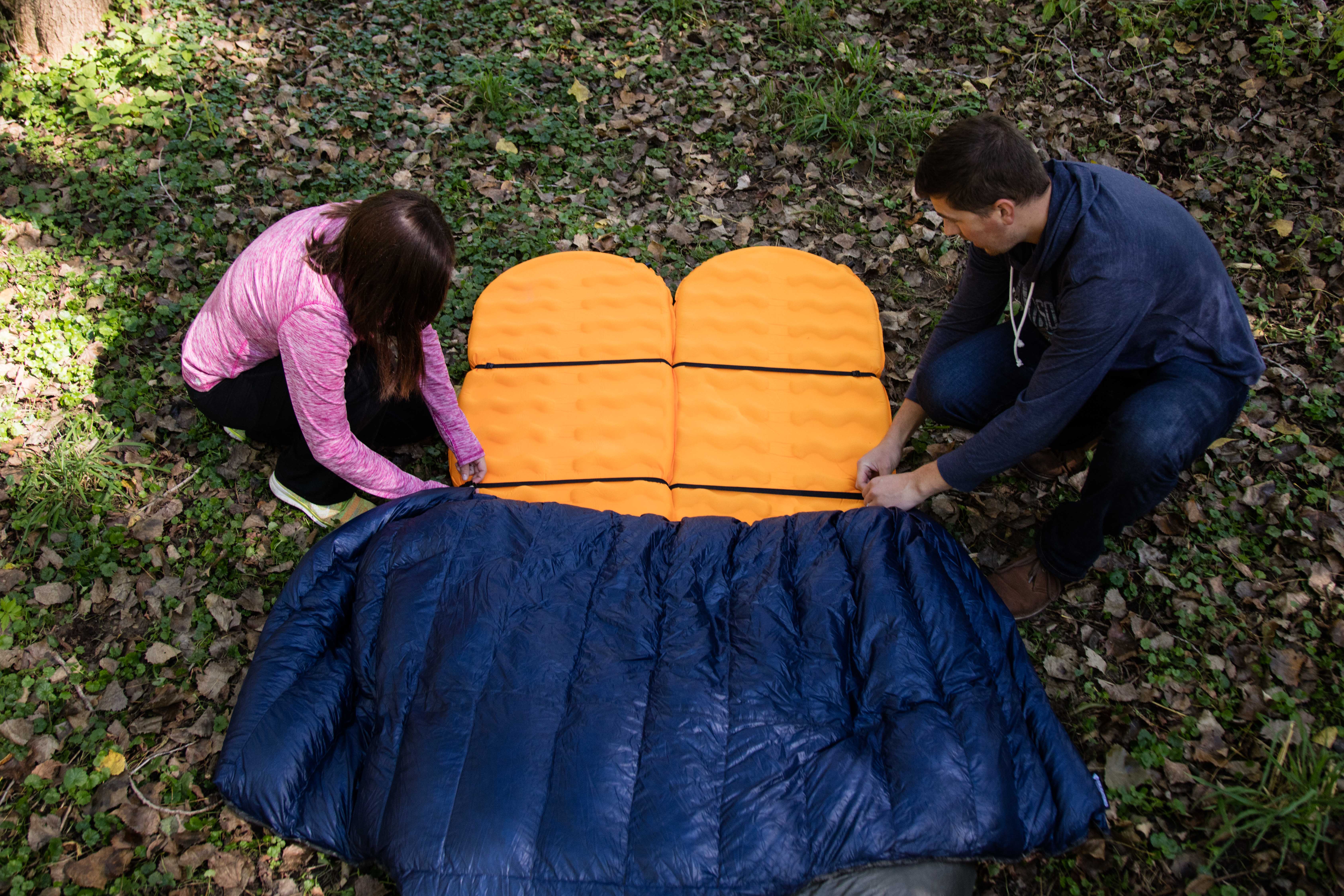 Accomplice straps have movable buckles on both sides, so each user can also adjust the fit on their side to their liking.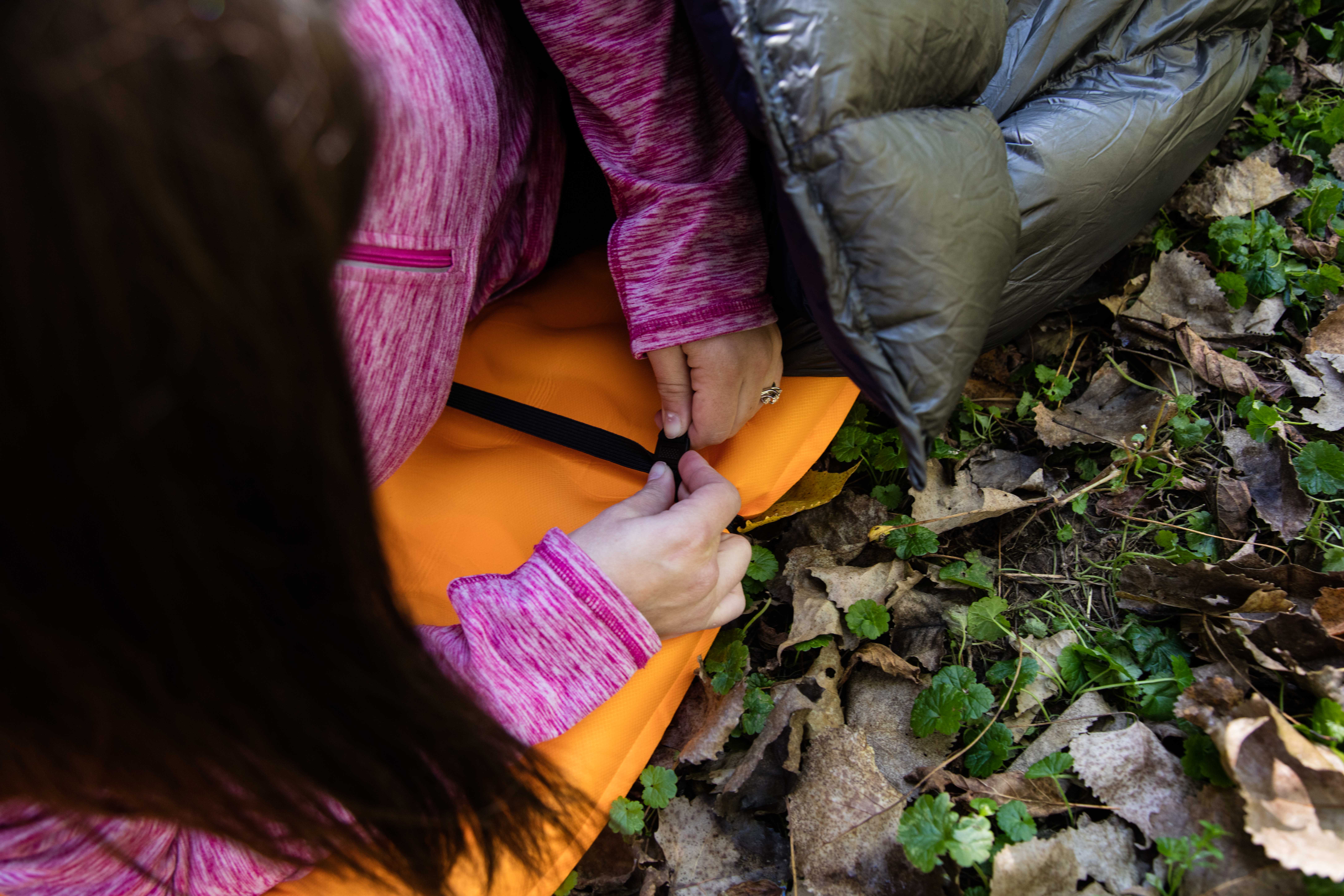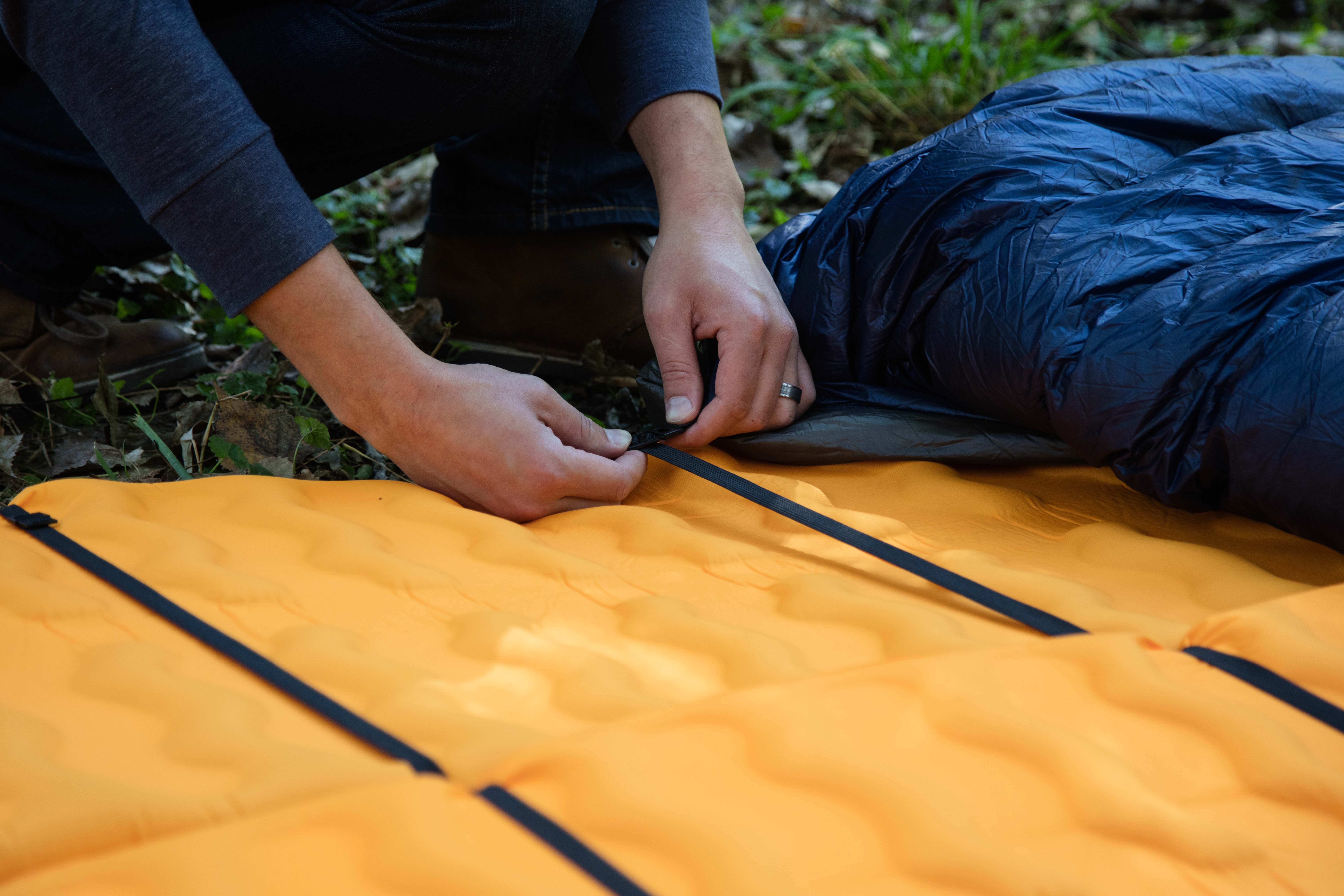 Replacement straps
If you should lose your straps, or need a different kind of straps, the following are designed to work with the Accomplice.
Standard Accomplice Straps: These straps come standard with the Accomplice, and join any two sleeping pads 25" or smaller
XWide Accomplice Straps: Fits two Pads, each wider than 25"
Double-Wide Accomplice Pad Straps: One large loop intended for use with a single two-person pad